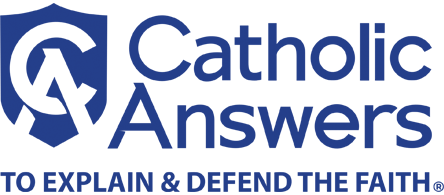 It's almost Valentines Day so what better topic than how to keep marriages together! Trent and Leila discuss the culture of divorce outside and inside the Church and her upcoming book Impossible Marriages Redeemed.
---
Welcome to the Counsel of Trent podcast, a production of Catholic Answers.
Trent Horn:
Welcome to another episode of the Counsel of Trent podcast. I'm your host, Catholic Answers apologist and speaker, Trent Horn, and we have a wonderful show for you today. Our guest is the co-author of Made This Way, a book that we wrote together to help parents understand how to teach tough moral issues to their children. Honestly, when we got together to write this book, we realized we wouldn't just be teaching kids, we would be teaching kids of all ages, parents, people who have been far away from the church, because there's many people who need a better understanding of what the church teaches, especially on contentious moral issues.
Trent Horn:
If you think like, what's the most contentious moral issue out there, you might want to say homosexuality or transgender identity. And certainly that comes up a lot in the news and it could be very contentious for people. But if you think about it, according to most polls or surveys, I should say, less than 4% of the population identifies as LGBTQ, however long the acronym is. So less than 4%.
Trent Horn:
Now, it's funny if you ask most people in a survey how many people identify as LGBTQ, they'll say it's somewhere around 25% because that's the amount of characters you'll see in a Primetime Television programming identifying that way. But it's a comparably small number, I think. I believe though that probably one of the most contentious moral issues today that we face is not homosexuality or transgender identity. It's the issue of divorce. And it's contentious because so many people, divorce has become something that's normalized to them.
Trent Horn:
And so, people who speak out against divorce, and my guest and I spoke out about it in our book, Made This Way. People who speak out about it are seen as weird outside of the church and even inside of the church. And so many people are affected by this. You probably, the listener, have been personally affected by this, either in your own family or somebody you know. But how do we address this issue? How do we overcome the culture of divorce? That's what we're going to talk about today with my guest, Leila Miller, co-author with me of Made This Way.
Trent Horn:
She's also the editor of Primal Loss and another good book coming out now on hope for divorce. She's going to talk to us about that and how to overcome the culture of divorce. She is mother of eight, grandmother of several, and she is a rock star in the Catholic online world. She is Leila Miller. Leila, thank you for coming back to the Counsel of Trent podcast.
Leila Miller:
Hi Trent. It's so great to be back here with you.
Trent Horn:
Very good. Let's jump right into this, how to overcome the culture of divorce. I think when it comes to talking about this issue, a lot of times there's two extremes. The more minority view will be people who will just go out there like a freight train locomotive and just be very firm about the church's teaching, but not take into account where people are at on the teaching. But I think most other people, the other extreme, which is the more populated extreme, are people who are nervous to approach this issue or to bring it up because it just affects so many people. And you wonder, how do I speak the truth but still be sensitive to people who may have been involved in a divorce or come from a family of divorce? How do we, how do we walk that line?
Leila Miller:
Right. It's a line that I guess I didn't even know I needed to walk up until maybe three years ago. I've been teaching the faith for a quarter century and I never really touched to the issue. I think what I've concluded is that, as Catholics, and I'm talking about faithful Catholics here, we are against divorce in theory, but not in practice. So it's a really weird place to be. And talking about it, you're going to walk on all sorts of landmines because many, many faithful Catholics are divorced, right?
Trent Horn:
Right.
Leila Miller:
They've been through divorces. They've been remarried. Most have had annulments, but it's everywhere. So it's not like abortion where all the faithful Catholics kind of say, "Yep, yep. We need to speak on this. It needs to stop." It's a third rail issue, so it's really tricky. I have found that it's dangerous, in some ways, to talk about it.
Trent Horn:
Sure. What do you think are some practical things we can do when we talk about the issue and we engage others? We may not know if they come from a divorce background or maybe we do. What do you think are some important points for us to hit up and not forget when we're having these conversations?
Leila Miller:
Right. We have to go back to the first principles. I always say you've got to go back to, what does the church teach, and are we allowed to speak about that without getting emotional about it? Can we start there? A lot of times, again, because it's personal to so many people, it becomes an emotional issue immediately. But we just have to, as faithful Catholics, really remember the truth sometimes can hurt, but it cannot harm. So we can speak the truth and say what the catechism says.
Leila Miller:
You can go back to that and it's absolutely amazing how blunt this subject is in the catechism, because you think, "Oh, well, that was in the '90s, and maybe it's not talked about so severely." But it really is. We did a whole book that is based on the natural law, and the catechism says, and I quote, divorce is a "grave offense against the natural law". So we have this grave offense that's going on and we don't even know it.
Leila Miller:
I know there are a lot of Catholics. And my first… Excuse me, my first interview, I think after my book, Primal Loss, came out was with a national radio host. Just as we were ending a really good interview about the harms of divorce on children, his last statement was, "Just so everyone knows, divorce is not a sin, but just the remarriage without annulment is the sin."
Trent Horn:
Oh my goodness.
Leila Miller:
And then he signed off.
Trent Horn:
Oh no.
Leila Miller:
And then he signed off. I know, and I was like, "[inaudible 00:06:28]." I've heard that now many, many times since then with very, very smart people and good Catholics. They don't believe that divorce itself is a sin, but only maybe an adulterous situation later, the divorce and remarriage without annulment. But that's not what our catechism said. It's not what the Lord said. So we really have to go back to basics.
Trent Horn:
Yeah, I agree with that. I think that when the subject comes up, we should start by saying it's definitely understandable how someone could feel pain, remorse. And it's a difficult situation to be in when a marriage has broken down and divorce has taken place. But then to say, "All right. There's hurt here." And I love the way you said that truth can hurt, but it can't harm, because truth is always a good thing for us. All right. There is hurt here. What do we do with this? Do we answer this hurt with the truth or with a lie? The truth is something that's always going to be helpful for us and to walk people through.
Trent Horn:
So yeah, like when you go back to the catechism, the point you raised about divorce and remarriage and people not understanding that paragraph 2384 says, "Divorce does injury to the covenant of salvation, of which sacramental marriage is the sign. Contracting a new union, even if it is recognized by civil law, adds to the gravity of the rupture. The remarried spouse is then in a situation of public adultery." So the catechism in paragraph 2384 makes it clear that remarriage after divorce adds to the gravity of the sin of divorce.
Trent Horn:
But the sin itself, where it comes from, is the rupture of that union that even if we can look from reason alone, that it's ordered towards being a lifelong union. If it isn't, then marriage is really no different than any other kind of romantic relationship. If you take away that lifelong element to it, it's just dating with a fancy certificate, essentially.
Leila Miller:
Yes, exactly. And if we're going to do violence to what is God's created order, we're going to have fallout. It's not just fallout with the next union, it's fallout in the rupture. So I always say, "Go back to the garden." Everything goes back to the garden. What was pre-fall? Okay. Before the fall, how was marriage? Well, marriage was from the beginning a permanent union. It was this union between male and female, one-flesh union, and it was designed to bring forth life, and to have children in this union that could be raised and educated in this stable, permanent, lifelong union. So that rupture is always going to happen. There's always going to be a consequence to that. And it's not just what you do after the rupture that's going to be the problem.
Trent Horn:
Right. Then I think when sharing with people, we have reason. We have revelation. We know what marriage is just by thinking about its natural purpose, being lifelong. We have what God has told us, not just what Jesus said in Mark chapter 10. Because it's funny, sometimes when especially talking to Christians and other Catholics who say, "I can't accept the church's teaching on divorce," sometimes I like to say, "Well, let's go to Mark chapter 10." Here is what Jesus said about divorce. He's very clear about that. He said, Mark 10:11 through 12, "Whoever divorces his wife and marries another commits adultery against her. And if she divorces her husband and marries another, she commits adultery."
Trent Horn:
So I think sometimes when I'm sharing with people, I'll say, "Look, do we take…" Especially with fellow Christians, are we going to take Jesus Christ at his word or not? And it's funny, I've heard all kinds of ways people try to get around this. Some people have said, "Well, in Mark 10:11, Jesus is not being literal because he talks about a wife divorcing her husband." Now if she divorces her husband and marries another, and they said, "Well, that's impossible. That never happens, so he's just being hyperbolic."
Trent Horn:
My point is, no, he's being equitable. He's talking about husbands and wives engaging in the same sin. And while it was less common, there were cases, especially of wealthier women, divorcing their husbands in the first century. Back in the mid 20th century, archeologists discovered a Get. It's a Hebrew divorce certificate that was made out in the first century from a woman to her husband. So it's funny how people will try to… It seems like they'll do everything they can to try to bend over backwards to try to accommodate this kind of common aspect of life now, do you think?
Leila Miller:
Oh, absolutely. Because we're so socially conditioned to the idea, and we've talked about this before and in our book and elsewhere, that marriage is really about some sort of romantic happiness. It's supposed to be very self-fulfilling and oh, we feel so good about it, and this is my soul mate. And so, you can't stay in it if it's not making you happy. And so, Jesus wouldn't want us to be unhappy. So surely that can't be what he meant.
Leila Miller:
So yeah. We kind of put ourselves in all sorts of contortions to try to get Jesus to fit a contemporary spirituality, which, again, that's not going to make us happy in the long run. We have to look at first principles and say, "What is marriage? What does God want? What is the cross?" I mean, again, we have a theology of suffering. We have an understanding of redemptive suffering in Catholicism and a lot of Christian communities don't have that, and a lot of Catholics don't understand that.
Trent Horn:
Right. Let's talk about overcoming the culture of divorce. I want to do a segue a bit. There is an article in the Atlantic, which is normally a pretty left-leaning publication. I mean, usually, if I want to see a contrary view to the church's teaching, I'll go to the Atlantic to read an essay in there. But the essay they featured, I think it was like a few weeks ago. It was just very recently by David Brooks called The Nuclear Family Was A Mistake. At first I thought, "Oh, great another essay bashing the family."
Trent Horn:
But when I went through, I found it was really interesting that, actually, he didn't connect all the dots, which I wish he had about the breakdown of the family in the 20th century. He didn't bring up contraception. At least, I didn't finish the whole article. It's a long Atlantic essay, but he talked about how families breaking down in divorce. He lamented the breakdown of two things. One which would be extended families, that family was seen as kind of an extended family unit, like a clan almost that you have, not just mom, dad, and kids, but you've got everyone else working together to keep the family unit strong, relatives, neighbors, other people like that.
Trent Horn:
But people become more isolated nowadays, and I think the family encounters more stress, which is you didn't have as much with more of the traditional family unit like a hundred years ago, where you had more intergenerational attachments and things like that. The second point was he talked about the changing understanding of what love is, which kind of piggybacks on what we were talking about.
Trent Horn:
He wrote, "A study of women's magazines by the sociologist, Francesca Cancian and Steven Gordon, found that from 1900 to 1979, themes of putting family before self dominated in the 1950s." Family before self in the '50s. "When you would answer surveys, people would say, 'Love means self-sacrifice and compromise.' But in the 1960s and '70s, putting self before family was prominent. Love means self-expression and individuality. The master trend and baby boomer culture was liberation. Popular songs at the time include Free Bird, Born to Run, Ramblin' man." As someone from, I don't know if you'd be Boomer or Gen X, but maybe you can relate to some of that.
Leila Miller:
Yeah, yeah. Well, proud to say I'm a Gen X-er. But yeah. You're exactly right. I've heard that before. I'd actually had people send me that article, and I hadn't had a chance to look at it except for one-
Trent Horn:
Oh really?
Leila Miller:
Yeah. I'm sure they do that to you too. They send you articles on the subjects that you're passionate about. But I did see something in there about the harm to children lately. So I thought, "Okay, this isn't all bad. This might be an interesting article." So yeah. There has been a complete switch, a mindset change about individuals versus families, and also duty to others versus fulfillment of self. Even you'll see this, it's really distressing to see this in Catholic families. I mean, obviously, in the bigger culture as well. But that if a person is unhappy, the families, which again may already be fragmented because it feeds on itself, right? I mean, it's exponential. You start to get generations of divorce and then you get more, and more, and more, and more divorce.
Leila Miller:
So you may have mothers and fathers who are divorced and they're going to justify what they did. And when you come to them suffering in your marriage, they're going to say, "Well, you don't need to put up with that." Basically, instead of standing for the marriage, people are standing for the individual that they want to be standing for. Which side are you going to take? I see that happening even in parishes, and even in Catholic circles where people aren't standing for the marriage. They're saying, oh, well, I'm either going to stand for the wife who's my friend, or the husband who's been putting up with an emasculating woman for this long, or man who's emotionally abusive," or whatever terms are used today.
Leila Miller:
But there's no more, even in families, it doesn't seem that anyone wants to stand for the marriage. They take sides and then they decide that it's unhealthy to work through these difficulties. It's just better to take a side and ditch the marriage.
Trent Horn:
Do you think that some people in the Catholic circles, and for our listeners, all of us, there is reflexive response we should train ourselves against? And that is hearing about a couple who wants to get a divorce saying, "Oh, well, let's see if you can get an annulment."
Leila Miller:
Oh my goodness, yes. And I did it myself for many, many years, which is this idea that, oh, well, you know what? Your marriage probably isn't valid anyway. Again, it's a default statement that we use. Priests use it, counselors use it. Everybody says, "Well, you could probably get an annulment because it's not valid anyway. Wow, we don't have the competency to decide that. Canon law says we must presume the validity of a marriage unless proven otherwise.
Leila Miller:
And so, we start out exactly in the wrong place and then it widens the exit ramp. It facilitates this exit from the marriage. And we need to stop that immediately.
Trent Horn:
Yeah, instead of trying to say, "All right, what steps can be taken to try to remedy the problems that are plaguing this marriage, what steps can be done?" We're looking just for the out. Because even if it were obvious that a couple's marriage was invalid… For example, you could have a couple who's thinking of getting a divorce, and let's say they're Catholic, but they got married outside of the church by a justice of the peace. Now, that's obviously an invalid marriage. They could easily get an annulment, but they could get an annulment or they could resolve the marriage and they could have the marriage convalidated. They could have that marriage become valid.
Trent Horn:
So it's not like it's, oh, well, if it's invalid, then you can just go your separate ways and we can just torch this entire union. No. These things can be remedy, but not a lot of people want to look at that because I think a lot of people have bought into this idea that if there are marital problems, they're just always going to be intractable and grace is not sufficient overcome them.
Leila Miller:
Right, right. Yes. You're exactly right. You never hear about that, the idea that we can convalidate this. Let's make it. Let's make it a valid marriage. Let's get that grace flowing. But other people look at any type of marital discord. And believe me, there have always been since the time of Jesus when he said no divorce, there have always been very difficult issues in marriage. And we now look at any difficult issue and we say, "Oh, that must be a sign that it's not valid," because somehow only, I guess, valid marriages are supposed to be only romance and roses and flowers. No, it's never been that way.
Leila Miller:
Marriage is a cross. It's your path to sanctification. It's always going to be difficult. What's interesting, if I could, I'd like to read something that Pope Leo the 13th said.
Trent Horn:
Sure.
Leila Miller:
This was in 1880, and it shows you how far we have fallen in our understanding of when we see a bad marriage, what to do. He said this in his, on Christian marriage encyclical. He said, "When indeed matters have come to such a pitch that it seems impossible for spouses to live together any longer, then the church allows them to live apart and strives at the same time to soften the evils of this separation by such remedies and helps as are suited to their condition." And this is the part I really want you to listen to. "Yet she never ceases to endeavor to bring about a reconciliation and never despairs of doing so." Now-
Trent Horn:
That's good because…
Leila Miller:
Wow.
Trent Horn:
Right. That's from Arcanum Divinae, 1880.
Leila Miller:
Yes.
Trent Horn:
What's helpful here, and I'm glad you brought that up because there's always a stock objection when we talk about the wrongness of divorce. It's kind of like how when people bring up the issue of abortion, people say, "Well, what if the mother's life is in danger?" Well, there's other ways to resolve this that don't include direct abortion, as just saying, "Well, no, but that's not the vast majority of cases." I think a similar thing happens with divorce. People say, "But what about if one of the spouses is abusive and is going to kill the other spouse?" It's like that parallel with, what about the life of the mother with abortion?
Trent Horn:
You're right, that is a hard case, but it doesn't overturn the primary moral principles. And even there, you have even from Pope Leo the 13th saying legal separation is acceptable, provided that the goal here is to do it for the good of restoring the marriage as a whole.
Leila Miller:
That's fascinating because I'm literally writing something right now, and I just included the parallel between the arguments when we're discussing abortion versus when we're discussing divorce because the arguments are almost the same. And like you said, the hard cases on abortion are used to put the mute button on the discussion in the same way that abuse in marriage is used to put the mute button on the discussion of divorce. And whereas Pope Leo said that separation was what we do if there's this impossible situation. Believe it or not, modern Canon law says the exact same thing.
Leila Miller:
Canon law says that in cases of unrepentant adultery, grave physical or mental danger, and unlivable situations, physical separation is the answer with the permission of the bishop. So you've got the same things are in play here, and yet we don't know that. Nobody knows it. Priests don't know it. Counselors aren't saying it, and laity aren't either. So we're kind of in a strange situation.
Trent Horn:
Right. And that's also echoed in the catechism in paragraph 2383. It says, "The separation of spouses while maintaining the marriage bond can be legitimate in certain cases provided for by Canon law." Well, let's tie this up. Actually, this works out very well. I thought I was going to have another episode to air today, but I'm hoping I can get this up today or tomorrow because this is right around Valentine's Day when a lot of people buy into the idea that marriage is about romance. And if you lose romance and tender affection, then you've essentially lost the purpose of marriage. And people want to just give up.
Trent Horn:
But the new book you're working on gives a lot of hope, because Primal Loss, your previous book on adult children and the effects of divorce on them, is a whammy, a wake up call to see, no, the kids are not all right. It follows them for the rest of their lives for decades and that's the bad news. But then there's the good news that there's another option besides divorce and the trauma that flows from it. And those are marriages that have persevered to the end, they've kept the faith, that have remained strong and overcome difficulties.
Trent Horn:
So why don't you tell us a little bit about that and maybe some practical tips for people whose relationships might be… Valentine's Days sometimes relationships get more rocky because people compare them to these unrealistic expectations. So let's talk a little bit about that.
Leila Miller:
Right, because we need hope, right? And nobody has any hope anymore because we're all just kind of going on that moving on funnel. Everybody's just moving on if it doesn't work out. Primal Loss was really depressing. At the very end, I knew I had to have something that was a little bit of an upper. So I included a few stories about people who'd pushed through really, really difficult marriages and came through redeemed.
Leila Miller:
And so, Bishop Olmsted, my Bishop and some other people, the vocations director here said, "Please, please, we need a whole book on those stories." So I said, "Okay." So I've been collecting these stories and I have over 60 stories of really disastrous marriages where people pushed through to the end. They didn't end their story in the middle. Wow. I mean, there's so much beauty in that, and there's so much redemption. The book's going to be called Impossible Marriages Redeemed.
Trent Horn:
Wow.
Leila Miller:
It is what we always used to know, is that you carry the cross and you get through to redemption. That's the story, right? That's our Christian story. It's so uplifting because it is the opposite of what the culture says. It is about what Christ did for us. I mean, he is the ultimate faithful spouse that just waited and waited, and then ultimately gave everything for us, the ultimate abandoned spouse to death. But when you decide that you're going to stay faithful, God works incredible miracles. And if you end that story before God can do that, disaster ensues in so many ways that you don't even anticipate. You think it's going to be good and it doesn't end up good.
Leila Miller:
So all of these stories are so inspiring, and it's the way we used to look at marriage, and we used to understand it because no marriage is going to be without a big cross somewhere in it. So it's very hopeful. These are very hopeful stories that should make people understand that it's good to persevere, and it's okay to not always be happy every moment of your marriage.
Trent Horn:
What do you think? You've read through a lot of the stories now. And you've mentioned, I think, some of it implicitly about trusting in God to carry one's cross in a difficult marriage. Were there any other common threads you've seen in a lot of these stories that you've read through?
Leila Miller:
Yeah, I was really blown away when I started to realize that every one of these stories ends up being a conversion story. And I thought, "My gosh, these husbands and wives started to forgive." They started to not constantly be looking at the sins, even the grave sins of their spouse, but they started to look at their own lives and their own interiors, and realized, I need to become holy. I'm in love with God, because all marriages is pointing us to God anyway, into the union of our soul with God. So it's a reflection of that.
Leila Miller:
And when they started to realize this isn't about me, this is about something bigger, they looked at their spouses in a different way. It was beautiful to see the forgiveness, the prayer that they would go into. I mean, so many recourse to the sacraments. They basically got their own hearts and minds oriented towards the good and then things started to change. And wow, I mean, it was shocking to me to realize I'm reading conversion stories, but set in these terrible, terrible situations that today we would instantly tell them all to leave.
Trent Horn:
So a lot of these, I'm guessing, is a lot of people who sent you their stories, they're probably older couples. Was there a common age or a time period where a lot of these took place or is it kind of all over?
Leila Miller:
It's really all over because some people sent me their own stories of being married for several decades and how they got through some really, really tough times. And then some people were sending the stories of their parents. And that was really, really neat to see, that they watched as their parents went through really difficult years and then came through to the end just in a beautiful way.
Leila Miller:
We also have, and this is kind of controversial too, I have a last section. Most of them are people who the marriages were redeemed. But then at the end I have a section of standers. That's kind of a Protestant term people use. But it's people who have decided against all the pressure of the culture and even in the church that they're going to stand for their vow and they're going to keep their vow no matter what their spouse does, even if their spouse has moved on and remarried. These standers who are kind of ridiculed even within the church, like, "Hey, how come you're not moving on? What's wrong with you?" There are some beautiful stories there as well.
Trent Horn:
I see. Okay. So yeah, there would be two different kinds of these people. One would be people whose… I met a man at a talk once. It's funny, people will say, "Oh, annulment's just given out like candy." And yeah, there's a high rate of annulments, but there are still ones that are denied. And this gentleman, he had sought an enrollment, and it was granted but then overturned. His spouse did something to try to have it overturned, and she had gone and remarried somebody else. And she seemed to do it simply just out of spite for him.
Trent Horn:
We talked for a long time about bearing one's cross, if someone has lied and is deliberately trying to hurt you. However, if you are still validly married to someone, you are called, God has called us to not… If someone sins against us, it doesn't justify us sinning against them and against God to go and take part in a new union when the previous one hasn't been annulled. But even in the case of when it's been annulled, are you talking about how there are some people who still say, "Well, I made this vow and I'm voluntarily choosing not to remarry. This is not something I want to move on from really"?
Leila Miller:
Right, absolutely. And there's a couple of different variations of that. I mean, number one is sometimes someone leaves a spouse, leaves the church, doesn't care anymore, could care less about annulment, and leaves this faithful spouse behind. And now that faithful spouse could move on, could take it to the tribunal, but decides that they're going to remain faithful. That bears incredible fruit, especially with the children when they watch a parent stay faithful to the end. And then, there are cases where…
Leila Miller:
And, again, not to get into the whole annulment issue, but a couple of the previous popes have said we have a little issue in America with annulment process. But there are some, and our Cardinal Burke has said that even if an annulment has been granted, if a person in his or her conscience really believes and understands in their heart and mind that they believe they had a valid marriage, they need to live as if that marriage is valid in their personal life. And so, many of them do that. They stay faithful. Again, it's quite a witness.
Trent Horn:
Yeah. I think it ultimately goes back to who is the center of our lives. The center of this life, is it about happiness? It's not. The focus of this life is to grow closer to God, and sometimes God gives us trials for us to grow closer to Him. But through His grace, remember in Philippians 4:13, "I can do all things in Christ who strengthens me." Just these individuals who will be faithful to their marriage vows even when their spouse is faithless to them, that just screams to me 2nd Timothy 2:13, where Saint Paul talking about Christ, he says, "If we are faithless, he remains faithful for he cannot deny himself."
Trent Horn:
So I think you're right, that that is a wonderful witness when people remain faithful to God, to their marriage in the face of faithless actors who have harmed them. I mean, that is just Christ present. Think about how often God is faithful to us. And then every month we have to go to, or every week we have to go to confession because we're faithless to Him, but He remains faithful to us no matter what. I think that's the lesson for people to take home from this. When do you think the book will be out? I'm really excited for this one.
Leila Miller:
Oh, I'm so excited for it too. I'm working diligently on the last parts of it now. I'm hoping to get it out by March, for sure. It's all the last details. The thing with Primal Loss is I always wanted the PDF to be free to everyone. So even though this next book, I've had publishers wanting to actually publish it, I'm keeping it self-published so that I can make sure it gets out for free to people who need it, so-
Trent Horn:
I love it, because I know there are some people who will say like, "Leila, I need this book. I just need it. Even if I can't afford it, but I just need it right now." I know you'll help them out. What's a good way for people to get ahold of you, want to know about the book, be able to get a copy? What do you recommend?
Leila Miller:
Sure. I'm at leilamiller.net. It's L-E-I-L-A Miller.net. And then my email is leila@leilamiller.net.
Trent Horn:
Okay, perfect. And we will include some resources at trenthornpodcast.com. And I think for our premium subscribers, I'm going to put up there some resources from our book, Made This Way, that talk about the church's teaching on divorce, the social harms we've recognized from it. Special bonus content for you all who are premium subscribers. If you're not a premium subscriber, I definitely recommend heading there, trenthornpodcast.com for $5 a month.
Trent Horn:
For at least $5 a month, you get access to bonus content, sneak peaks. I'll probably have a sneak peek of my new book on socialism coming up there soon as well. All kinds of great content for you there, trenthornpodcast.com. Be sure to check out Leila Miller and her new book. It's Impossible Marriages Redeemed, that's the title?
Leila Miller:
Yes.
Trent Horn:
All right.
Leila Miller:
Yes.
Trent Horn:
Well, I'm looking forward to that, and I am very thankful you came on the show today.
Leila Miller:
Thank you so much, Trent. It's always great to talk to you.
Trent Horn:
Absolutely. Thank you. And thank you all for stopping by. I hope you have a very blessed day and also very blessed Valentine's Day coming up here soon. Thank you all so much. Have a great day everybody.
If you like today's episode, become a premium subscriber at our Patreon page and get access to member-only content. For more information, visit trenthornpodcast.com.