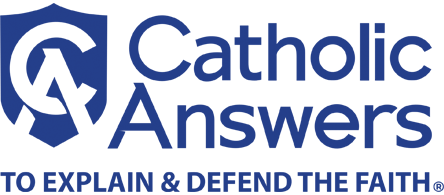 In her new book, Awake, Not Woke: A Christian Response to the Cult of Progressive Ideology, Noelle Mering argues that our "woke" moment is, in fact, a surrender to the age-old temptation to take the place of God. It is also the direct consequence of the sexual revolution. She joins us to explain how an awake Christian can help free the world of the destructive ideology of "woke".
---
Cy Kellett:
Can a Christian get woke? Noelle Mering is next.
Cy Kellett:
Hello, and welcome to Focus, the Catholic Answers podcast for living, understanding and defending your Catholic faith. I'm Cy Kellett, your host, and among the things you might feel you have to defend your Catholic faith against these days is what was once called political correct language, now it's woke language. Mix in all the different things like critical race theory and whatnot, and queer theory, and more and more it seems like those who espouse what used to be just basic, simple, common, everyday Christian values, are on the outs, and you shouldn't be saying those things, and you shouldn't be thinking those things, and there's a lot of people who will tell you what you should be saying, and what you should be thinking. If that doesn't seem quite right to you, there's a reason why it doesn't seem quite right to you, and our guest this hour, Noelle Mering, has a brand new book called Awake, Not Woke: A Christian Response to the Cult of Progressive Ideology, and she explains why a Christian might balk at the idea of getting woke.
Cy Kellett:
Noelle Mering, thank you very much for being with us.
Noelle Mering:
Thanks so much for having me.
Cy Kellett:
Just before we started recording today, I was talking with Darren, the producer, about the fact that this is not a huge academic tome, difficult to read, but it cuts like a knife through what I think is a general sense of bafflement. How did we get here, and what is going on? Is that what your intention was?
Noelle Mering:
That was completely my intention. I'm glad that came across. I didn't want it to be an inaccessible, thick academic book, I really wanted it to be something that could speak to anyone at any level, because that's the complaint I kept hearing, is that people felt confused, and felt like something wasn't quite right, but didn't know how to put their finger on it. So I really wanted to add clarity for people.
Cy Kellett:
That's it. I think the general sense of unease that something is not right, and I don't know where I fit in this, I'm afraid to say anything. Many people are afraid to say anything because a great part of this unease is that you have to be very careful with your language these days. That's part of the woke process too, isn't it, this sensitivity about language?
Noelle Mering:
Yeah. I think it gets people to be silent and afraid by operating on two factors. One is it's confusing. It's very difficult and impenetrable in some ways. Secondly, it's intimidating. So you see there's certain bully tactics that are deployed, that we see, that's maybe a stereotype now, but it's for a good reason, because we do see a lot of people being intimidated into silence, called names if they don't align perfectly with the ideology. So normal people don't want to be called out publicly, or to be told that they're a bigot, or a whole host of insults, so it's operating on a normal desire to be a peacemaker, to be accepted, and to oppose things that ought to be opposed, like real injustices. We all want to stand on the side against real injustices. So it takes that natural instinct and exploits it, and it tries to force us to accept a whole host of ideological premises just based on that instinct to be a good person.
Cy Kellett:
A person my age, we have this experience, I think a lot of us, of, wow, that went fast. I want to describe to you what that's like. Born in the 60s, clearly something wrong in the 70s when we were coming of age, a sense of, "This is not going well, this is not a healthy direction," but I do think people always had the sense, "Well, the pendulum swings, and it'll swing back." It now seems to people my age, I think, in our late fifties or sixties, no, this is not just a matter of the pendulum swinging; something has been lost, and it was lost very, very quickly. Is that your sense?
Noelle Mering:
I think so, and I wonder if that sense of the pendulum swinging back and forth was this idea that there are different sides of different debates that are legitimate, and we can veer onto one side, and then course correct on either side. But I think we're dealing with an entirely different animal here. The woke ideology fundamentally is not interested in debate, it's interested in domination. Not our nice woke aunt Susan, or our neighbor down the street necessarily, but the real radical ideologues who are driving the movement. It's really a movement based on power, and so I think for a long time we've been trying to play catch up, and thinking if we can dialogue and have more debate, have more open discussions, then perhaps we'll sway people to the truth. Well, the point of it isn't truth, it's power, and I think we need to realize that and play catch up a bit, not to deploy the same tactics that they're deploying, but to understand what it is that we are dealing with.
Cy Kellett:
That's it, getting a grasp on what it is we're dealing with. You do a great analysis of what happened in the 1960s, and what followed, and all that, and we'll talk a little bit about that, but you don't start there. You start at a much deeper level, of the essential struggle, almost the Tower of Babel struggle of, "Are we to be gods, and in what way are we to be gods, we humans?" There's this desire, in a sense, to take the divine position, and that's at the root of this.
Noelle Mering:
Absolutely. I think that what is at the heart of this is a spiritual battle, and that's really why I wanted to write the book. It's not just to talk about this as though it's another political phenomenon, but actually to really dive deeply into the natural elements of it, but also the supernatural elements of it, and how it is fundamentally, I believe, an attack on the logos, on reason, and on Christ Himself as the perfect innocent victim. I think that's really essential to understanding a lot of what's happening in this movement, and why they want to claim victimhood and also corrupt innocence, fundamentally, in a lot of it, the more sinister aspects of it.
Cy Kellett:
So how does the word woke, then, fit into this desire to supplant the divine with ourselves? This is an idea that you first started to hear it… I don't know when you first started to hear it, but it feels like maybe, I don't know, 10 or 15 years ago, and it seemed like, oh, it's going to be another one of those faddish terms that comes around. But nope, it's got sticking power. Apparently it does the job it was intended to do. How is the job of the term woke, and the idea of being woke, related to this desire, this fundamental temptation to human beings to supplant the divine?
Noelle Mering:
It's a great question. I think that there is a desire to deify ourselves, and I think the woke distill it down to focusing on two fundamental questions. The first one is how have I been hurt, and the second one is what do I desire? So these are legitimate questions for any person. We do need to know if we've been hurt, and how to heal from that, and we do want to know what we desire, because ultimately God is what we all desire. He's behind and inside of all of our human desires. But the woke take those valid questions and turn them into obsessions, so that how have I been hurt, our grievances, become the very definition of who we are, blinding us to any sort of moral agency that we are called to have.
Noelle Mering:
Secondly, what do I desire becomes something that is the expressive individualism, or the therapeutic self, the idea that what I desire, even in defiance of bodily reality, is what I ought to, for the sake of liberation, be able to achieve, and be able to force everyone else to acknowledge within me. But these are really the questions of someone who thinks that he is God, right? I wrote in a recent article, "No wonder we're going through a society-wide divorce. Who wants to be married to someone who's obsessed with how he's hurt, and what his desires are." It's fundamentally the opposite focus than what the Christian ought to have.
Cy Kellett:
And here, right in the middle of the book, you tackle this with this very insightful analysis of this three generations of loss, starting in the 1960s really. So there's all this preparation for the 1960s, but in the 1960s desire becomes predominant in our conversation about who we are to be, and what makes life worth living, and the family starts to fall apart. This actually gives us, now, a generation of people who are actually hurt, who'd have tremendous grievances, and so are easy prey for an ideology of grievance.
Noelle Mering:
That's absolutely right, and it's one of the more frustrating, and the sinister parts, I think, of the movement, is that they introduced a whole host of pathologies by targeting the family, targeting fatherhood, targeting motherhood, and then take the real wounds, and the real social pathologies that result from this abuse and exploitation of the proper roles of men and women, and the importance of the family, and then they exploit those wounds, and then look to them as greater evidence for the need to further double down on attacking fatherhood, motherhood, and family life.
Noelle Mering:
Look at the Me, Too movement. Harvey Weinstein was not… We don't get these types of predators from men striving to live lives of virtue and self-restraint, and self-mastery, we get them from a society of people who are told that sex is meaningless, that there is no meaning to it other than consent. Consent is a very thin hinge to place morality on. It can't sustain the raging will of a human person who has not been led to virtue. So they've introduced all these pathologies, and then point to them and say, "Aha, we need to fight the patriarchy even further." So it's doubling down on this type of pathology.
Cy Kellett:
So you're trying to reach people and say things like fatherhood is what was missing in your life, and what we need is a renewed vision of fatherhood, but this is a group of people who already have a poisonous view of fatherhood, and they actually think, no, what I need is to get woke to how I've been oppressed, or my desires have been not the focus of society somehow. So it's a cycle of decline. It feels so sad and heartbreaking. It's a cycle of decline in which the basic thing is you say, "You know what? Fatherhood is important," is repugnant to the very people who need to hear it.
Noelle Mering:
That's right. I think it can easily sound like a platitude. However, obviously as Catholic people, we believe in redemption, we believe that God is capable of turning the hearts of men, and most of the stories that I've read that have been truly redemptive, of people who grew up in incredibly abusive, poor circumstances and environments, that had every right to be angry, the thing that reached them oftentimes is one person being a mentor, or caring for them, or walking through it with them, but in a way that called them to something higher rather than kept them in their rage and in their grievance.
Noelle Mering:
So I think that that sort of personal influence is not to be underestimated, and really is the way that we as Christians can reach out to other people, through that natural friendship and guidance, and also, of course, through prayer. But the human soul longs for truth, we long for goodness, and even the person who's been deprived of a good father knows and intuits what fatherhood ought to look like. They know what they missed, and I think that they deep down really desire that. That is the path to healing, and there's no shortcut to it. That is really the answer to all of this.
Cy Kellett:
And that's the term awake. I want to ask you about that. Noelle Mering is our guest, the book is Awake, Not Woke: A Christian Response to the Cult of Progressive Ideology. What's the difference between awake and woke?
Noelle Mering:
Well, one difference I would say that is crucial, is that I think woke is a classic ideology, where it takes a partial truth and it blows it up into being a totalizing filter through which we see all of reality, and it's reductive. It's reductive to the human person, but it's also totalizing in the way that it exploits our filter. Whereas awake, as Catholics we're called to think with the fullness of reality, with philosophical principles, theological reality, with scientific reality, with the reality of the nature of the human person. So that really frees us to be able to engage and encounter any sort of situation, idea, and find where it's true, find where it's false.
Noelle Mering:
Here's a simple concrete way to think about it. The Catholic church defines a human person in relationship to the love of God. We are universally brothers and sisters, we have a common humanity. But the woke define the human person in relationship not to the love of God, but to the hatred of man and society. So this becomes this reductive, negative filter through which you walk through the world, that prevents you from seeing, from truly being awake. Whereas we are supposed to see everything as signs and shadows of God's goodness, they are called to see everything as signs and shadows of the oppression of man, and this is an enormously reductive way to see the world.
Cy Kellett:
The trick of it though, is this rhetorical trick of, that if you say fundamentally the story is a good story, there's good news for you to hear, you immediately can be put off. We have terms like privileged, certainly your race, it can be used as a tool to dismiss you, in other words, as a speaker. There's certain things that, if you want to share Jesus Christ as the Son of God, well, there's a certain white privilege that comes with that, and really that's just some kind of imperialist, colonialist attempt to impose values from outside that aren't intrinsic to my culture. Do you see what I'm saying? There's a very sophisticated language just to say, "No, there's no good news."
Noelle Mering:
Yeah, and it really is a sophisticated way of creating an ad hominem, that you can dismiss the access to truth of another human being based on who they are. This is a fundamental fallacy, and certainly it's compelling because there is something true about, I don't know what it feels like to walk through life in the shoes of another human being. None of us do. But we all have sufferings that other people can't relate to. Suffering is a universal human experience. The Catholic message is not all ease and comfort, it's a man crucified on a cross, so that our faith takes into account the depths of human suffering that are unimaginable oftentimes to us, and yet we're called to understand it.
Noelle Mering:
So there is a balance where we are called to walk with people truly in their suffering, but I will not accept, and I don't think we can accept, the idea that there is an access to truth, fundamentally, that we are all called to believe, that is only understood by people based on some immutable characteristics; their skin color, their genitalia, the way they identify based on their gender. This is a really un-nuanced, and kind of a ridiculous, if you think about it, way to think that we can understand the truth.
Cy Kellett:
As a matter of fact, its ridiculousness is made obvious when you think of how much structure is required to support that way of thinking, that it does seem that almost the entire product of Hollywood is designed to make you believe the ridiculous. The news channels seem committed to this, our major newspapers, our universities. It seems that a super structure of enormous media, and conversational power, works overtime to make the ridiculous appear insightful.
Noelle Mering:
Yeah, and I think that's super key. Part of their position is that we have access to the truth because we don't have power. Well, does anyone think that the woke movement doesn't have power at this point, when every corporation in America has to send us an email telling them that we're flying the rainbow flag. Our embassies across the world fly the pride flag. In sports, every sports league almost is writing, "Black lives matter." Our media, Hollywood, for decades. If that's powerlessness, then give me a little bit of that. It feels a little silly. But here's the thing, is that they have to claim powerlessness because the accusation that the culprits are outside of themselves, and that they are utterly and only victims, both supports their power, and also conceals it. So that's a key [inaudible 00:18:03] that they have to keep going forever in order to maintain their power.
Cy Kellett:
Is there a moment, or do you foresee a moment, of this very basic parable that we all grew up with, of at some point somebody goes, "No, the emperor has no clothes." Is there any moment at which people go, "No, actually there is a difference between men and women, and men shouldn't be competing in women's sports in the Olympics." I don't know where the moment is. I would have thought it would have arrived by now. It seems so far fetched, many of the things that are proposed to us as truth now, that it seems that we're past the point where it should have happened. Do you foresee it ever happening?
Noelle Mering:
I do think it's been happening in small ways, and in increasingly large ways, it's just that we don't have a megaphone, so those stories are really quieted. But you see it in school boards across the country, that parents are objecting to DEI training. I think with the gender ideology, people are extremely uncomfortable with it, and oftentimes just don't know how to voice that. But I do think that part of the reason I wrote the book was to give people clarity, but also to help them have courage that we can voice this, because it really is such a power play to say, "Oh, we don't know if a baby is a boy or a girl. No one can." CNN recently said that, there's no consensus on how to determine if a baby at birth is a boy or a girl. Well, this is a flex, you know what I mean? It's such a flex of a muscle to kowtow people into saying, "The thing that is most obvious to you, you cannot say, because we have the power." This is a dangerous ideology that's going to do that.
Cy Kellett:
Right. This is something that you avoid beautifully in the book, and that is to respond to this kind of revolutionary way of thinking, that is, our revolution is so profound that we uncover the depths of truth that you couldn't even imagine; you can't tell the difference between a boy and a girl at their birth. You don't tell us to respond to that with revolutionary fervor of our own. You're not selling a revolution to respond to the revolution.
Noelle Mering:
No, absolutely not. This revolution is fueled by rage. It's the sustenance of the movement, and we cannot meet that sort of rage with rage. It won't work. So I think that arming ourselves with spiritual armor is the best way to go, because anything we do out in the world has to be a fruit of our interior life, and Christ really, truly is the antidote.
Noelle Mering:
It sounds simplistic, but even in the way that the church has the sacrament of confession, confession is the utter opposite of what this movement wants from us. This movement wants us to remain in a place where we are accusing, where we're deflecting from our own sins, and ignoring our moral agency. And confession, that's a human instinct. No one wants to look at their own sins, no one wants to look at how we fail in generosity. We don't want to see our egos. Confession is the exact opposite; it forces us to see them and to contend with them, and struggle against them, and if we're going to change the world and defeat this movement, I really think it's going to be an outgrowth of that real spiritual battle, a real spiritual struggle, within the heart of each man and woman.
Cy Kellett:
I suppose, in a certain sense, that's the most unappealing message. I would like it to be a media campaign, or anything besides me having to follow Jesus, take up my cross each day and follow and be converted.
Noelle Mering:
Yeah, absolutely. It's not a glamorous avenue, but it is a beautiful and simple and small one that has far more power than I think we can think at times, when we are trying to be so active in the world. That being said, I do think that there are things that we should be doing in the world. I think we should be finding where we can in our own personal lives to resist this. It's going to look different in the lives of every person. I'm a writer, so it's obvious and easy for me, but if you're a working man… My husband, for example, can't go and blow up the woke movement in his company. So we have to be prudent, but we also have to be courageous, and I think that most people can find ways in which they can fight against this in some ways, in their spiritual effort also, actively.
Cy Kellett:
That's right, and what your book does, and I'm so grateful for it and I think many people are grateful for it, is give us a sense that we're part of a community of people who realize this. You are not alone in going, "CNN is wrong about that. You can tell the difference between a boy baby and a girl baby."
Noelle Mering:
Yeah. That little feeling you have that something is off, you can listen to that voice, exactly. That there's some clarity, and that's the beautiful thing about the truth, right, is that it resonates deeply within you. It's not something you have to coerce into yourself, or force yourself to believe. It's not an ideological box you have to conform the reality into, it is actually reality. So there's something enormously freeing about that, that can really give us a lot of courage in this fight.
Cy Kellett:
One last thing before we go that I'm struck with, if I were a young man or woman in my, say, early 20s, reading this book, I would get the impression, and I wonder if you would back me up on this, that one of the things that I should do is get married, have children. That this basic, fundamental act of getting married, having children, and I suppose staying married, is absolutely a world-healing act that I don't think young people can appreciate. It's only later that you realize.
Noelle Mering:
That's absolutely right. I think the family has, for good reason, been a crucial target of this movement for decades. The good reason is that it is in the family life that we learn all of these tools to fight this. We learn how to contend with our faults, we learn how to help the next generation grow and be whole, and walk into life with a healthy, mentally strong outlook. It also is the avenue in which we share the faith, is that we learn far more about how to live the faith through our family lives than we do in any class, normally, or in any relationship outside of the world.
Noelle Mering:
So it's an enormously formative mechanism of society, and also it helps us to learn how to suffer, which I think is a real target of this movement, is they don't want us to know how to suffer and how to suffer well, and so instead they'd tell us to separate loudly. But yeah, I think the family is crucial, and for men and women to live that simple, basic life of a healthy, whole, loving family, and walk through life in that way, is in a way its own revolution.
Cy Kellett:
Noelle Mering, her brand new book, Awake, Not Woke: A Christian Response to the Cult of Progressive Ideology. It's opening lots and lots of eyes, and I hope it will open yours. I could not recommend it more highly. Noelle, you did a magnificent service to all of us who have been saying somebody needs to say something about this. You said it, and you said it beautifully. Thank you very much.
Noelle Mering:
Thank you, Cy.
Cy Kellett:
It should make a difference to be Christian. There is something distinct about being Christian. There is something that makes us stand out, and makes us set apart from those with whom we share this civilization, and this world. It doesn't mean we have to be their enemies. We don't want to be their enemies, but we should stand out, and one of the things that makes us stand out is the way we use language, the way we talk about the human person, the things we will say, the things we won't say; the things we will be part of, and the things we won't be part of. And more and more, this society is insisting that you let go of some of that Christian stuff if you want to fully participate.
Cy Kellett:
You want to stand up against that, you want to have a world where your children and grandchildren can still be comfortably… maybe we don't want it to say comfortably, but at least can still function as Christians in the world, then you're going to want to get the book Awake, Not Woke. You want to have a strategy, you want to have a way to stand up for the truth, and against what really is some old fashioned bullying. So I highly recommend the book to you.
Cy Kellett:
Again, I'm Cy Kellett, your host. If you want to email me, or any of us here at Focus, you can send an email to focus@catholic.com, focus@catholic.com. We'd love to get your messages, maybe ideas for future episodes, maybe critiques of past episodes. Whatever it is, we'd love to hear from you, and if you'd be willing to support us financially, we could really use your support. Just go to givecatholic.com, and give in any amount there. Make sure you put a little note that says, "This is for Catholic Answers Focus." If you're watching on YouTube, don't forget to like and subscribe. If you're listening on one of the podcast services, if you subscribe there you'll be notified when new episodes are available, and if you give us that five star review, maybe a few nice words, that helps to grow the podcast.
Cy Kellett:
Stay awake, even if you're not woke, and we'll see you next time, God willing, right here on Catholic Answers Focus.