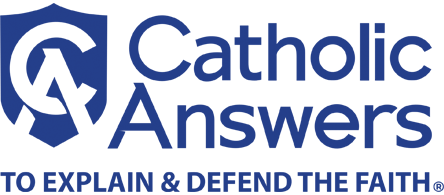 Why is studying the Bible in college so often injurious to faith? Is it because scientific investigation of the Bible has the power to debunk it? Or could there be something wrong with the way modern scholarship engages with the Word of God? Scott Hahn, co-author of The Decline and Fall of Sacred Scripture, takes us on a seven-century journey toward answering these questions.
---
Cy Kellett:
Have the experts ruined scripture? Scott Hahn, next.
Cy Kellett:
Hello, and welcome to Focus, the Catholic Answers podcast for living, understanding, and defending your Catholic faith. One of the great explainers and defenders of the Catholic faith in recent decades has been Dr. Scott Hahn and he's getting to the root of the problem now. He's got a brand new book out with his co-author Dr. Benjamin Weicker, it's called, The Decline and Fall of Sacred Scripture: How the Bible Became a Secular Book. And the basic premise of the book, I think is one that we would all, those of us who accept it as the word of God are sympathetic to, which is not taught as the word of God. It's dissected. It's examined. The hood is opened up and we look under the hood, but everything except listened to as the word of God. How did that happen? How did we get to this moment?
Cy Kellett:
Myself, I would have gone back to, I don't know, the Germans of the 19th century probably. And their bringing German philosophical and historical methods to the study of the scripture. Not Scott Hahn, he gets a far deeper into it, and I don't want to leave out Dr. Benjamin Weicker. They go right to what they see as the source. Actually, you can't even blame the Protestants for this, as much as we Catholics would like to. You got to go back to the Catholic middle ages for a new way of looking at the world from people like the monk, [inaudible 00:01:22]. And that new way of looking at the world has many benefits, but it also destroys our ability to see some of the world. Here's what Dr. Hahn had to say about his new book, Decline and Fall of Sacred Scripture.
Cy Kellett:
Dr. Scott Hahn, thank you for being with us today on Catholic Answers Focus.
Dr. Scott Hahn:
It's great to be with you, Cy. Thanks for the invitation.
Cy Kellett:
Congratulations on your latest book, The Decline and Fall of Sacred Scripture: How the Bible Became a Secular Book, with your co-author Benjamin Weicker. Reading, there's a kind of sense of the whole modern world as a declining ability to read the scripture as the word of God. Is that a fair way to think about the modern world?
Dr. Scott Hahn:
I think it is, yeah, and I think we prove it. We did it about eight years ago in a book called, Politicizing the Bible, over 600 pages long. And what this book represents is a simplified summary of this much, much bigger book, Politicizing the Bible. This book was 10 years in the making, Politicizing the Bible, and it was blurbed by Rabbi Yacob Noesner, who was the good friend and interlocutor with Pope Benedict. And it was also blurbed by, very positively endorsed by Hadley Arcus, professor of jurisprudence, who's a convert from Judaism, Archbishop Denoia, others. But it's slow sledding, it's swamp-like. And so what we wanted to do was to distill this so that people were interested, could find out more about what we would describe as the spiritual intellectual devolution of Western culture for the last 700 years. Most people who look at historical criticism apply to the Bible would say that it started around the early 1700s.
Dr. Scott Hahn:
What we demonstrate, no, is that the decline really begins back in the early 1300s and the critics in the 1700s knowingly draw from or translate the works of Marcellus and Machiavelli and Toland and Spinosa especially. And so we really felt that this was not only deserving, but needing a popular summary. And so the Decline and Fall of Sacred Scripture is, for me, about not only 10 or 12 years worth of effort, but this is the ironic thing side that 25 years ago this month, the founder and former president of Catholic Answers, Carl Keating was with me here in Steubenville for a conference on defending the faith. And we took a break when it was over and he came over to the house. He went down to my library in the basement, he wanted to see it. And then suddenly he pulled out his recorder and we began a conversation that lasted nearly two hours.
Dr. Scott Hahn:
And I think it was in This Rock, the fall issue, if my memory serves where Carl published an edited version of our conversation entitled Scott Hahn on the Politicized Bible, and back in 06, this article generated so much of a response positively, almost entirely from Jewish, Protestant, and Catholic readers that I ended up putting it in my book, Scripture Matters, and it became something of a graduate course that I began to teach on a regular basis. And Dr. Ben Weicker, when he came here to Steubenville, had read it and could really assist me and do a lot of the heavy lifting with regard to Western political philosophy, which we incorporate. And so, as I was praying, as I was reading, as I was thinking through what I wanted to share, I had to say to you, Cy, representing Catholic Answers, thank you. And all of the team members out there, [inaudible 00:05:28] helping to launch this.
Cy Kellett:
Thank you, Dr. Hahn. That's a beautiful story. That's wonderful. And so many things you find Carl Keating at the beginning of. So many good things. It's funny because when I saw the Decline and Fall of Sacred Scripture, I thought, well, maybe we're going to start in the 19th century with the Germans, but no, you went all the way back to the 1300s. And it seemed to me, there's a connection between the Decline and Fall of Sacred Scripture and the rise of what we might call expertise or an expert class, or this kind of idea that there are going to be these experts who can tell us what things really mean. The experts have done a great job, they've given us wonderful tools for exploring the scripture, but they've also robbed us of something along the way.
Dr. Scott Hahn:
Yeah. This academic elite ism is what you're talking about. And what you find is that people who are intelligent, but not as intelligent as they think they are, know what they know, but they don't know their limitations. And so what you discover over the course of research, a lifetime of research as I have, as Dr. Ben Weicker has, is that there is an inseparable link between philosophy and theology. But even more with exogesis as the hinge in which we turn from philosophy to theology, because the way you interpret scripture is going to reflect the way you interpret reality. And that's philosophical. People who want to avoid philosophy, never succeed, they just do bad philosophy. And so if you have a truncated or distorted worldview, you're going to bring that into your reading of scripture. And that is going to distort and disfigure your theology.
Dr. Scott Hahn:
This didn't start with Luther for us as Catholics. This really begins with a William of Ockham and Marcellus. And so what we do is to take historical criticism back before its founding so-called in 1700 and look from 1300 to 1700 to show what the scholars were saying, what they were pointing to in the early 1700s and especially Ockham and Marcellus and Machiavelli. In fact, Luther famously said that I'm nothing, if I'm not an [Ockhamist 00:07:54]. And so to go back to William of Ockham, to understand what this ex-communicated Franciscan was doing with his philosophy, with his exogesis and with his theology, and you find out why Pope John, the 22nd, who canonized Aquinas ex-communicated Ockham. And you can also find the roots of the weeds that we later describe in terms of sola scriptura, and also the enlightenment that followed from the reformation. You have a series of intellectual and spiritual and theological revolutions, but hardly anybody bothers to trace the root system all the way deep down. And that's what Ben and I enjoy doing.
Cy Kellett:
Yeah. And it's a very enjoyable read, especially that part, which is, I do think that we tend to begin if we say, I want to know the modern world right to its roots, Luther would probably be where we would begin. You'd begin right around Luther anyways. And going so much earlier you into this philosophy of nominalism, the idea that philosophy actually becomes a kind of a battle space for political arguments, even very, very early, even in the 1300s. So can maybe tell us a little bit about William of Ockham and what was his project and why was it both political and philosophical?
Dr. Scott Hahn:
Well, good question. You know, I think back 35 years to when I came into the Catholic church. I had already read and re-read Louis Bouyer's Spirit and Forms of Protestantism. So he was identifying his own discovery as a Lutheran, and what made him a Catholic, which was nominalism, as well as volunteerism, an exaggerated emphasis on the will of God. I also had read a book by Jacques Maritain, a younger scholar. I mean, Maritain, when he was a young scholar, wrote a book called Three Reformers and he focuses first on Luther then Descartes and finally Jacques Rousseau to show the intellectual continuity, as well as the theological illegitimacy. You might almost say that Descartes was applying to philosophical discourse, what Luther had done in theological and biblical discourse. But I was so taken by Bouyer and Maritain, I wanted to do a little more excavation, intellectual archeology, and especially since they were identifying nominalism.
Dr. Scott Hahn:
So I went back and studied William of Ockham and realized, okay, Ockamism made Protestantism inevitable, not just understandable, but practically predictable, unavoidable. And so bad philosophy has a way of going a long way, but it's like seeping into the water supply in a way that is subtle and goes unperceived. And so in looking at Ockham, but then discovering even more, Marsilius of Padua, defensor pacis, the defender of the peace, and how politically motivated bad philosophy can be. Likewise, how politically motivated poor exogesis that ruptures from the tradition is. And suddenly you realize, this sort of archeological excavation is leading to a lower layer than a lower one still. It's sort of like what Kathleen Kenyon did as an archeologist excavating Jericho a century ago, layer after layer after layer. And suddenly you realize why it was by the 1400s, right before Luther's own generation, there was this great split, a rift in the German universities, but really throughout all of Europe, between the via Antigua, the ancient way of thinking and the via Moderna. They referred to themselves arrogantly as the Moderna, the modernists in effect.
Dr. Scott Hahn:
A [inaudible 00:11:50] supernaturalizing tendency. And as Cardinal Ratzinger and later Pope Benedict put it, this emphasis on historical criticism, I mean, just parenthetically, we keep hearing and talking all about critical race theory or critical gender theory. And critical theory is a lot older than Marx. This is really what we're tracing, is the philosophical roots of critical race theory, critical gender theory, critical class theory, because the notion of criticism is this attempt to impose upon the documents and the data, this hermeneutics of suspicion, this methodical doubt as Rene Descartes describes it in his famous discourse on method, where you do not accept anything, unless you come across something that is inducible, undoubtable. And of course, Descartes exaggerated what his own discovery was based upon doubt. But this has been the via Moderna's approach really for the last 6, 7, 8 centuries. And so when people were like, wow, critical race theory, it goes back to Adorno and the Frankfurt school in the forties, the fifties and the sixties, it does. And it needs to be studied by young Catholic intellectuals much more than it has been.
Dr. Scott Hahn:
But buckle up, because this is not like going downtown. This is like going on vacation. And a lot of people are going to say, are we there yet, mom? And it's going to take a lifetime of learning and research and study to recognize how subtle, but how deliberate the subversive strategies for interpreting scripture in strictly natural, as opposed as supernatural to get the human author's agenda, but to completely occlude the divine author. As Pope [inaudible 00:13:43] put it, it is the historical past, not eternity or the present. It is the merely human and not the divine. It is merely the hypothetical that as you develop interpretive hypotheses or theories, but when you apply historical criticism to the scriptures, even the most well-known and successful prestigious historical critics would acknowledge that historical critical exogesis has not achieved scientific consensus in the interpretation of a single verse.
Dr. Scott Hahn:
In fact, if anything it's more like the tower of Babel than ever. And I should add that a sequel to Politicizing the Bible, which we summarized in the Decline and Fall of Sacred Scripture is a book that just came out last year. So if Dr. Weicker and I went from 1300 to 1700, Dr. Jeff Morrow and I came out with a book through AMAES academic entitled, Modern Biblical Criticism as a Tool of Political Statecraft from 1700 to 1900. And we use the image of the tower of Babel to illustrate the interpretive results of this subversive methodology that is supposedly scientific, but it's employed by academic elites who are agenda driven. They want to take it out of the church and put it into the enemy though, no longer the miraculous, the prophetic or the supernatural.
Dr. Scott Hahn:
You basically get behind the text to subvert the text and you call that criticism. But as Ratzinger pointed out, critics are critical of everything except their own use of the critical method. So in 88, when he was still Cardinal, he came to New York City, gave the famous Erasmus address in Manhattan on a crisis in biblical interpretation and called for historical criticism to be applied to the historical critics. When I mentioned to Carl twenty-five years ago, that was my signal.
Cy Kellett:
Well, I guess if Carl's at the root of many good things, man, Cardinal Ratzinger, then Pope Benedict is at the root of so much that's now beginning to flower. But why is it that the kind of scientific mind, when applied to scripture, even when applied to nature, applied to other areas of history can give us so many good results that is unveil and give us light in so many areas, but can't give us the main good of the thing It can dissect nature, but it can't listen to nature. It can tell you all the details of history, but it can't give you the meaning of history. It can give you, in a scientific way analyze scripture, but it can't share scripture with you.
Dr. Scott Hahn:
Oh, Cy, you put your finger right on the pulse. I mean, we could spend a day or two talking about exactly what you've asked. In our book, we want to show how mathematizing and mechanized is a pseudo scientific reductionism. That is okay, certainly we can individualate things, we can see how people are physical, they're material. They're singular. They can be counted. But it's reductionistic to say that I am nothing more than my material body, that I am nothing more than a singular individual. I'm a person. I'm rational, but I'm also relational. I wouldn't be apart from my mom and dad, none of us would be apart from our parents. That is something that science has deliberately sealed itself off from. And it has taken centuries, you can look at it from two perspectives, just like a tunnel. From above, you could say that God is generous in endowing creatures with what we call secondary causality.
Dr. Scott Hahn:
God could cause everything directly all the time. And the occasionalists, which were part of this late medieval subversion of the ancient philosophy of Aquinas and really Bonaventure too. What you end up seeing is that just as my soul right now is trying to express itself through my vocal chords so that your ears pick up the sound waves, there's a physical component to communication, but there's also a spiritual component. And so the idea of the spiritual is precisely what has been cut off. And so the materializing, the mathematizing and the mechanizing of nature is reductionistic. It's mechanistic. And the process, it's recognizing that yes, the soul and all spiritual substances are able to utilize physical material things to express their thoughts, the truth, the good, the beautiful, all of that.
Dr. Scott Hahn:
But just because that's the case, you can flip it around and say, well, therefore my thoughts are nothing more than the results of my biochemical brain processes. Well, if that's the case [crosstalk 00:19:02].
Cy Kellett:
You're in a trap.
Dr. Scott Hahn:
Yeah, you are. And it's a kind of self stultifying fallacy. It's like saying I always lie because if all my thoughts are the result of biochemical processes, then the thought that all my thoughts are the result of biochemical processes is itself nothing more than a materialistic conclusion that I wrongly drew. And so it commits the fallacy of self-exception, like saying, I always lie. Everything is reduceable to its material and physical causes. Well, everything can be studied in those terms, but to reduce it to those terms, isn't rationality, it's rationalism. It isn't science, it's scientism. It isn't acknowledging the secular, it's secularism. It isn't materiality, it's materialism.
Dr. Scott Hahn:
All of these isms are reductionist. And in a certain sense, our Lord made it possible by endowing the angels and the humans and the animals all the way down to the vegetables, the plants with this capacity to grow, with the capacity for sensibility, for capacity with rationality and communication. But science is always breaking it down. It's always reductionist and it's always minimalist. And we, as Christians, have sort of moved away from the intellectual and have joined the ranks of these academic elites, wanting to gain the applause of the academics. When, in fact, universities always had their roots in the church and their full flowering and their intellectual flourishing were as a result of their direct communion with the clergy, the University of Paris, especially you practically had to be clerical to enroll as a student, but the secularization of culture and the secularization of academic life has been a kind of doleful genealogy that we trace. And at one level, it's a dismal read. At another level, it's so enlightening, you're like, oh my goodness. So many of the things that you might hear about on Tucker Carlson or Fox have roots that go back long before the sixties, long before the 1700s. And I think it's important for especially Catholics to do this kind of spade work.
Cy Kellett:
So doing that spade work, however, if I'm the average freshman sitting in a college class, learning in my religion class about the Bible, or even sitting in a Catholic university and in a theology class, not a religion class, but a theology class. The fundamental message is that if I think about the Bible in an expert way, I really can't have very much confidence in it. And so I think what spreads out is a generalized, not necessarily personally justified. You didn't have to prove to me, you just had to get me into the mindset of if I really get on this expert level and listen to what the experts have to say, I just won't have confidence in this book or this collection of books.
Dr. Scott Hahn:
That's right. And so the first thing to go on a Bible class, not only in secular universities and colleges, but even in most Christian and even Catholic, no, especially Catholic universities, is the first thing that goes historical reliability. And along with that the miracles, the prophecy and all of that, and it isn't like accidental, and that's the point. This is why Cardinal Ratzinger was so right about how uncritical the critics are of their own critical methods and how hypercritical, or I heard one person describe it, not as historical criticism, but almost as hysterical criticism. I mean, it really is a blinding way of looking at things. And I think what we ought to agree on is this, that as Catholic intellectuals, we want to affirm the necessity of the historical method.
Dr. Scott Hahn:
But I think we also have to show the real but limited contributions of historical criticism. And there's a shell game, a slight of hand. This is, I think, one of the most important contributions of our work in Politicizing the Bible, as well as in The Decline and Fall of Sacred Scripture, we set it out in the first chapter. Everybody uses the phrase, historical method, and historical criticism as though they're synonymous and interchangeable. When in fact it's a total anachronism of history. the historical method goes back to antiquity. Whenever you can't get live witnesses to testify, all you have are documents, you've got to sift and weigh the documents. Are they reliable? Do they come from witnesses or people who were talking to eyewitnesses? Are they consistent, or do they contradict each other? And do you have the whole document or only pieces and fragments? If you pass the three tests of reliability, consistency, and integrity, then you basically would say the documents are innocent until proven guilty.
Dr. Scott Hahn:
You can still allow a cross-examination just like you would for witnesses in a courtroom. But generally speaking, these witnesses have a contribution to make and it's admissible evidence. And so the historical method goes back to pre-Christian Greco-Roman historians. Whereas everyone acknowledges that historical criticism goes back to the 18th century or the 17th century. And we show that the philosophical fallacies can be traced all the way back to the 14th century. And so when you recognize this slight of hand, historical method has been employed for over 2000 years, profitably and critically. Whereas historical criticism has been employed for the last two, 300 years in a way that is deliberately anti-supernatural, deliberately anti-acollegial, deliberately anted the miraculous and the prophetic. And since the four evangelists describe miracles and the fulfillment of prophecy, you have to subvert the historical reliability of even the gospels as well to be scientific.
Dr. Scott Hahn:
And this scientism is not truly scientific. This criticism is not truly critical. Trout himself, the father of historicism, says the first principle of history as a science is what he calls in the German critique, which is methodical doubt. The second is correlation, that you can only explain events in terms of natural causality. The supernatural is not allowed. And the third principle is what he calls the omnipotent principle of analogy, that if you haven't seen bodies, dead ones, raised from the dead, if you haven't seen an ax floating on the water, like you hear in Kings, then don't assume. Interpret the past so it resembles the present experience of you as a scientific historian. It's nothing but bias to rate as science.
Cy Kellett:
Right. We don't have you for too much longer. I want you to give me a bit of help then. If what has happened is a complete undermining of confidence in the word of God, as the word of God, it's all kinds of different words of all kinds of different people that, but what it isn't is the word of God. How do we restore that confidence? How do we get even our Catholic community, our local parish community to have competence in God's word again?
Dr. Scott Hahn:
Well, first and foremost, this is why the St. Paul Center exists. This is where I am in our studio. 20 years ago, we founded it. Not long after my conversation with Carl Keating and many other conversations with people who were like, I went to Catholic schools, I never learned to read the Bible constructively, only destructively. I went to seminary and it was the same thing. And so we founded this to read scripture from the heart of the church, to impart biblical literacy for lay people, to impart biblical fluency for our clergy and our teachers. Next week, we're going to have nearly 250 priests for one of three annual priests retreats. Dr. John Bergsma, Ralph Martin, and a number of others are going to be with us. And it's really the highlight of the year for me. Now it's three times a year because the waiting lists were so long, the demand was so great. And it's young, medium and older priests as well. It's really an amazing thing. But it's a marriage of faith and reason.
Dr. Scott Hahn:
It's a reconciliation of the spiritual and the scientific, so that we're not less scientific. The best interpretive move you can make is to interpret a document on its own terms. You wouldn't say that a tone-deaf music critic is more objective because he can't hear the tones because, oh, you've got a bias toward Mozart. You wouldn't say a colorblind art critic is more scientific because he has no biases. So likewise, a hermeneutic of faith is what Pope Benedict called for back in 1988. And really it's what Vatican too called for and date you variable article 12, the three criteria of the content of the unity of all of scripture, the living tradition and the analogy of faith.
Dr. Scott Hahn:
These are the three primary interpretive principles that have gone into the Ignatius Catholic study Bible that I've been working on for 22 years with Ignatius Press and especially with Curtis Mitch. And so it's basically a critical sympathy that is to read documents that come from people who know Christ, who believe in Christ, who are empowered by the spirit of Christ, but they're really good writers. They're really reliable witnesses, but they're mystics. They're men of prayer. They're theologians in themselves. Matthew Mark, Luke, John, and Paul. So interpret them on their own terms the same way I would want people to read my writings. And if you do, you discover not only is it spiritually more satisfying, but it's scientifically superior. And why, because the scientific theory that you develop is basically to prove itself in terms of its explanatory power. The greater the capacity for a theory to explain what you find in the text, the more scientifically plausible or preferable it is.
Dr. Scott Hahn:
So again, this is the need for faith and reason, theology and sound, perennial philosophy. This is why we call it biblical tomism. It's equally Augustinian just as St. Thomas Aquinas was himself. But I mean, we have got to see that Christendom came to flourish in the 13th century, but only because the seeds were sown in the Carolingian period in the ninth and 10th centuries with the dawn of monasteries, families, and what eventually becomes the university system. And we have got to reconstruct the temple. And it might not be as glorious as Solomon's, but as the prophets assured the Jews who rebuilt the second temple, in its smaller poverty, it actually was more pleasing to God because you do it in humble trust and fidelity. And I think that God is going to do more with our less. I don't think I know of anybody who comes halfway to Aquinas. But we don't need to wait until somebody does to sow the seeds, we're not just planting this crop. We're planning forests that we might not live long enough to see come to maturity.
Cy Kellett:
Right, indeed. And I must say, Dr. Hahn, reading the book, I was struck that when you get to the roots of the problem of scriptural interpretation, you get to the roots of pretty much the major problem of our entire culture. And so I come away with it thinking, if this project of beginning to read again scripture with confidence takes root. It also creates a very nice platform on which the culture can be renewed in its confidence. We seem so despondent and we won't even have children and all that, but all of that can come back if we can read again, the scripture properly.
Dr. Scott Hahn:
That's right. I mean, when the word of God became incarnate, he was a zygote, an embryo, a newborn, and then he becomes the victim of crucifixion. God does more with less. When the word incarnated is mirrored in the word inspirated, you really can't compare the Greek or the Hebrew to the Latin of Cicero and Seneca or others, or to the Greek of Plato and Aristotle. That's what we call it koine Greek. It was kind of common, almost vulgar, but the fact is God does make his strength manifest in our weakness, but it's no excuse. I think on the one hand, a lot of Catholics say, well, he is an overzealous convert even after 35 years. And he was soaked in scripture, all of that. Well, nothing is soaked in scripture more than the Mass. And especially in the last 50 years since the new lectionary came out in 1970, which every mainline Protestant denomination adopted within two or three years, because Catholics were reading more scripture in a more connected way with the old and the new.
Dr. Scott Hahn:
But I would say this also, it's not only, St. Augusta admitted sacred scripture is a forest. He says so in book three of the Doctrine of Christianity, but he says there are ways to get through the forest. And all of them are traceable back to Christ, but also to the Eucharistic liturgy and to the living tradition that is embodied and expressed in the writings of the church, fathers and doctors. And I would say, okay, by going to college, or even in high school, and even perhaps seminary, a lot of Catholics have been discouraged from reading the Bible. Not only is it a forest, but it seems more like a dangerous jungle because of what the historical critics have told me.
Dr. Scott Hahn:
Well no, if you see someone claiming to be a botanist and ripping a plant up by its roots, putting it into a lab, putting it under bright white lights and asking, why is it wilting? You'd say, why are you calling yourself a scientist, a botanist? You take a plant, an organism from it's natural habitat, that's what happens. The supernatural habitat, but also the natural habitat for sacred scripture is the church, the liturgy, and especially the Mass and the other sacraments. And so the sacrementality of scripture is a phrase that I was using 20 years ago. People thought it was strange and then Pope Benedict used it in a verbum domini repeatedly. And it's, I think, again, not only spiritually more satisfying, but scientifically accurate, precise. So as a matter of historical fact, the scriptures were written and compiled and read in a liturgical context, in an ecclesial setting.
Dr. Scott Hahn:
That's where they're going to make the most sense where they were written to be read. And so I would say we know the Bible better than we think we do just by going to Mass and staying mostly awake and other people outside our tradition don't know the Bible nearly as much as we are afraid they do. And so we're losing just by forfeiting. I was in third grade, we were in the championship. Our coach called us to the game on Saturday. Little did we know it was Friday night, we lost by forfeit though we were the better team. I don't ever forfeit a game again. And as Catholics, we can win the championship and reclaim the Bible and rebuild our culture. And this isn't the rhetorical rant of some overzealous convert. When we get to heaven to look back on how much time we wasted, we'll realize that my words fall on their face in terms of what the Holy Spirit wants to do. Catholics who say a humble. Yes, like our lady.
Cy Kellett:
Praise God. Scott Hahn is our guest. The Decline and Fall of Sacred Scripture: How the Bible Became a Secular Book, a wonderful diagnosis of where we are and an arrow pointing to where we can be. Thank you so much, Dr. Hahn, it's always such a great pleasure.
Dr. Scott Hahn:
Cy, you are most welcome, but I want to thank you for your hospitality and the invitation.
Cy Kellett:
Strangely, even if you're not very interested in scripture, I'd highly recommend this book, The Decline and Fall of Sacred Scripture to you because of what Scott Hahn and Benjamin Weicker do in the book. They kind of excavate the very roots, the very deepest roots of our modern problem, which is that the scientific worldview, as much as it has given us wonderful, wonderful gifts has also blinkered us in some ways, has also limited our potentials to see and experience the world as those who came before us who had a broader way of looking at the world, a less precise, but much broader way of looking at the world. We're able to see and experience goods, including great goods, like the word of God in sacred scripture.
Cy Kellett:
So if you're interested in history at all, I think you're really going to appreciate this book and I hope you'll get it. The Decline and Fall of Sacred Scripture.
Cy Kellett:
Hey, if you want to support us, we can really use that support. GiveCatholic.com is where you can go to give. GiveCatholic.com. That $5 million limit is still there, but any amount from $1 to 5 million is welcome. And let us know that the money is meant for Catholic Answers Focus so that it'll get to the right place when you give there. Also, if you're watching on YouTube, don't forget to like and subscribe, that helps us grow on YouTube. We're trying to do that and we're having some success, but your help would be very helpful.
Cy Kellett:
Also, if you're listening on whatever podcast service you're listening on, Apple, Spotify, Stitcher, or one of the others, if you subscribe, you'll be notified when new episodes are available. And don't forget, we love to get your emails. Focus@catholic.com. As a matter of fact, we're getting lots of great ideas for future episodes. Some we've already done, and we really appreciate that, but maybe there's something you want to correct as well or something that you didn't like about a program. We just love to hear from you. Focus@catholic.com. I'm Cy Kellett, your host. We'll see you next time, God willing, right here, Catholic Answers Focus.