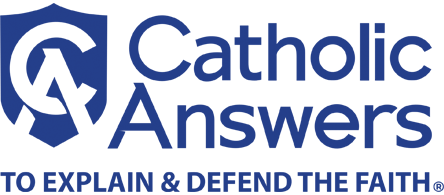 Larry Chapp has some confessions to make, and some powerful insights to share with a Church in crisis. He joins us for a conversation about his new book, "Confession of a Catholic Worker: Our Current Moment of Christian Witness."
---
Cy Kellett:
Hello and welcome to Focus, the Catholic Answers Podcast for living, understanding and defending your Catholic faith. I'm Cy Kellett, your host. And the conditions of the world and the Church in recent decades have given us a whole lot of writing, some conversations through documentaries and all the other media about what are we to do now as Catholics. There's this kind of a spirit of, "What are we to do now?" I think everyone, from whatever part of this various spectrums they might come from, they know that we can't do business in the 21st century the way we did in the 20th century because something has changed, something has shifted. The ground is different that we walk on these days.
And I have to say, I'm reading a book now, called Confessions of a Catholic Worker, and it falls into that genre, I would say. We'll ask the author what he thinks of the "What are we to do now?" kind of reflection on Catholic life. But it's at the very head of that class, the very top of that class.
Dr. Larry Chapp is its author. He's a retired professor of theology at DeSales University, near Allentown in Pennsylvania. And he's famously a Catholic worker. You might see his writing in the various Catholic media, or occasionally, I think, secular media.
Dr. Larry Chapp, thanks for being here with us.
Larry Chapp:
Hey, it's my pleasure. Thanks for having me.
Cy Kellett:
Am I right to say, to place you in a genre of, so to speak, I'm thinking even of The Benedict Option, for example?
Larry Chapp:
Yeah.
Cy Kellett:
I'm not saying that everyone's coming up with the same answer, but it's the same question. Which is, what are we supposed to do now that this has happened and whatever that this is?
Larry Chapp:
Yeah. I think it's very much sort of in that genre, kind of a Benedict Option type thing. I have my small disagreements with Rod Dreher and his approach in that book. But essentially, he's saying something very similar to what I'm saying in this book, is that the nature of modern culture does not allow us to simply drift anymore.
It doesn't allow us a sort of status quo Catholicism of let's just get along to get along to get along, that our culture is imposing a choice upon us. And that choice has got to be now to sort of double down on our Christian identity, our Catholic identity.
Cy Kellett:
Well, you call the book Confession of a Catholic Worker, Our Moment of Christian Witness. What is it about the Catholic worker that becomes the identifying marker, that makes it the identifying marker of your life, that you would identify yourself as confessing from that perspective rather than from any of the other identifying markers of your life?
Larry Chapp:
Oh, that's interesting. The book brings together the two big identifying markers of my life. Our Moment of Christian Witness is drawn from a book by Hans Urs von Balthasar, a theologian I did my dissertation on. And his book was called The Moment of Christian Witness. And I am bringing his vision together with that of Dorothy Day and Peter Maurin, the founders of The Catholic Worker Movement, because I think their message is essentially the same.
So it's not so much I've oriented my whole life around Dorothy Day and The Catholic Worker Movement, it's that I find their expression of what Balthazar was saying to be put into practical terms, what he was saying in theoretical, theological terms. And that is this. That we can no longer have this divide, this bifurcation between theology and sanctity, between doctrine and holiness, that the days of a purely cultural Catholicism are over.
And so, that was one of the central messages of Dorothy Day over and over again, that the universal cult to holiness is meant for laypeople, as well as the clergy. And she wanted us to live more deeply the ethic of the Sermon on the Mount, which called for a radical kind of Christian living.
Now, we don't all have to do what she did, which was to live in poverty and live with the poor and all that in order to put her vision into action. Because, essentially, her vision was pursue holiness where you are in your state in life, and a holiness taken very seriously and radically as a response to the challenge of our times today, which are a time of disbelief.
Cy Kellett:
It's extraordinary that Dorothy Day herself lives what you might call a perfect, I would think, the way I would categorize it, is a perfect response to the Second Vatican Council. But she did it before the Second Vatican Council.
Larry Chapp:
Oh, yeah. She was way ahead of her time in pushing, pushing, pushing for this idea of the universal cult to holiness, and the need for a revolution among the laity to embrace Catholicism deeply and profoundly. The days of just gazing up at the clergy to drag us along are over.
Cy Kellett:
She also could be a bit harsh in her statement, so they almost come across irascible sometimes, really frustrated. What do you attribute that to? And I ask that in part because I think your writing style is a little bit pugilistic, not entirely.
Larry Chapp:
Oh, yeah.
Cy Kellett:
So maybe you share that quality with her. Where does that come from?
Larry Chapp:
In her case, not in mine, but in her case, I think it comes from the insight of a prophet. I mean, if you go back and read the Old Testament prophets, they were not sparse in their criticisms of their time. You talk about pugilistic, they were pugilistic. And I think it comes from the fact that once you are someone who is deeply converted and deeply committed to the path of God, as revealed in scripture and tradition, that then gives you a sort of deep sensitivity to BS, let's put it that way.
Cy Kellett:
Yeah.
Larry Chapp:
You've got the surgeon's eye, a jeweler's eye, for nonsense. And Dorothy Day had little time for nonsense, little time for trifles, little time for obfuscations, and sophistry, and rhetoric. She wanted to get down to brass tacks. So, yes, sometimes she was very blunt.
I don't agree with everything that she stood for. I admire her opposition to the military industrial complex and all that, as many people are. I don't completely embrace her thoroughgoing pacifism, for example. I think there are times when war might be necessary. So, I think, I don't completely agree with everything she said. But I think she was a prophet. And if I'm pugilistic, it's because I at least seek to emulate that.
Some people have said, "Chapp," it goes back to my teaching days as a teacher of undergraduates. One of the things some of my undergraduates not all liked about my classes was they would routinely say, "You have a low threshold for BS." And I hope I can say that on your show.
Cy Kellett:
Oh, sure.
Larry Chapp:
Without repercussions.
Cy Kellett:
Well, the thing is though, when the entire society has devoted itself to BS, that is just BS-ing everybody about everything all the time, that low threshold must be painful to live with.
Larry Chapp:
Well, I think it is not just for me or Dorothy Day. I think it probably for you as well, and for many people. I just have a certain disposition of character, where I'm a singularly unfiltered person, as my wife likes to say.
And so, without becoming vulgar or obscene, and using course language, I am quite often very, very blunt because I'm unfiltered. And that is either a virtue or a vice, depending on the circumstances, I guess. But, yeah, I think there are a lot of people in the Church today say that are really hurting.
Cy Kellett:
Yeah.
Larry Chapp:
Traditional, sort of Orthodox Catholics who feel a bit thrown under the bus right now. Let's just be blunt. And they're looking out at our broader culture and they're saying, "Where is the Church? Why isn't the Church confronting, strongly, robustly with a certain virility, this nonsense, this tsunami of cultural nonsense that is sweeping over us right now?"
Cy Kellett:
I have to point out, I think the primary mistake that you make as a writer is you don't provide any easy answers. And that's really required of writers these days. But here's what I mean by that. I think in the Catholic Church, not with ill intent I think, but maybe not with a full embrace of the Gospel, we have a tendency now to have very clear answers about if we would just get liturgy right, all the rest of this would follow.
Larry Chapp:
Yeah.
Cy Kellett:
If we would just be welcoming to gay and lesbian people, then the rest of this will follow. And you really have no time for those kinds of answers.
Larry Chapp:
No, I don't. Because I think they're both predicated on flawed assumptions. I think the flawed assumption of the radical traditionalists, who put so much stock in, you know, the Novus Ordo, the new liturgy, is what created this mess. I think that it misses the fact that, sociologically speaking, the collapse of Catholic culture after the council, the causes of that, were multifocal, not simply one thing.
Oh, the council happened and then all this nonsense happened after it. Therefore, the council caused it. Therefore, the new masses. So if we could just get back to what things were like before the council, to the liturgy before the council, I think this is just a deeply flawed way of approaching. There's a reason why Catholic culture collapsed almost overnight after the council.
I know. I'm 64. I lived through it. And that's because the Preconciliar Church, as Joseph Ratzinger himself pointed out in an article in 1958 already, the young Father Ratzinger, it's called the New Heathenism in the Church, pointed out that the Preconciliar Church was already, despite certain outward metrics of success, vocations, numbers, that sort of thing, it was inwardly rotting from within. It was inwardly sick. And this is what Dorothy Day and others were pointing out before the council as well.
So it comes as no surprise therefore, that that whole edifice kind of collapsed. And then in rushed in the progressives. You know, if we could just drop all this moralizing. If we could just get rid of this, that, and the other thing. If we enlightened the ballast. If we could just make the Church this great, big fellowship hall of everybody hugging each other.
No, that would be then to embrace the culture. And every Christian denomination that has done that has failed, has basically gone to the brink of extinction. Because at some point, people are not stupid, and they look at the Church, and if it's a chameleon and it simply looks like what the culture looks like, then they figure, "I have better things to do on Sunday morning than to go and hear a sermon that says it's nice to be nice to the nice. So, let's everybody go out and be nice."
Cy Kellett:
Yeah.
Larry Chapp:
That doesn't cut it. That's boring. It's quite boring.
Cy Kellett:
Yeah. Right. Exactly. And boring in part, because it's not distinguished from anything. It blends right into the background noise.
Larry Chapp:
It absolutely does. And the Church simply then becomes kind of an outflow of the culture. It's the culture at prayer on Sunday mornings or whatever. Nothing ever bites, never nothing ever provokes, nothing ever challenges. And that provocation is never put forward.
And I think, personally, this is my personal pastoral opinion, I think one of the reasons why we're hemorrhaging young people so strongly, we are, we're hemorrhaging young people in western culture from the Church, it's because young people are looking for something that bites, that provokes, that grips them. Youth is a time of idealism. You're looking for something to attach your life to, to orient your life around to. And when they go to Church and they find pabulum, and nothing but oatmeal theology, it's dull to them. It's boring to them. They just think, "Oh. Been there, done that. There's nothing new here. And it just pretty much doesn't resonate with me. So I'm just going to walk away."
Cy Kellett:
Well, I was familiar with Peter Maurin and Dorothy Day, and the bite for them, in their work, comes from their position, where they put themselves in the City of New York, and the people who they relate to and how they relate to people.
But I was not familiar with the work of Hans Urs von Balthasar to any great extent. And I'm fascinated by the way he fascinates you. And what is it about Hans Urs von Balthasar that fascinates you?
Larry Chapp:
Well, he fascinates me in a lot of other theologian types. He's not well known by average Catholics. He died in 1988. He was actually the favorite theologian of Pope John Paul II. He was a close friend of Joseph Ratzinger and another theologian named Henri de Lubac. And the thing that grips so many of us, myself included, about his theology is that it is so Christological, so Christ-centered, so oriented around the idea that the only way to truly understand existence, reality, and more importantly, humanity itself, is to look at and gaze at Christ.
And he developed this. He wrote tons and tons and tons, a massive trilogy of writings and other shorter writings. But the essence of it all is to simply drive home this point, the beauty of Jesus Christ, the beauty, the truth, the goodness of the image of Christ, and that the Church needs to be about the business of dusting off that image, taking the varnish of the centuries off that image. And in a sense, to use a big word, to re-pristinate it, to make it new again, to make it fresh again.
And that, to go back to Balthasar's main point then, that involves bringing together theology and the saints. He was huge on the saints, as with Dorothy Day. That the saints represent, in a human iconic form, an encapsulation of the entirety of the Gospel, and that they are the ones who make it flesh for us, make it real for us. They give us examples of how it is that the Gospel is to be lived out in real life.
And we are all called to be saints like those other saints that we look up to. And this is something that Dorothy Day and Balthasar hammered home over and over and over again. We have to walk the walk. We cannot just talk the talk. There has to be holiness in the Church for the Church to call herself holy.
Cy Kellett:
So there's an idea that you share from Balthasar's writing, and it feels to me like this idea has bite, in the way that Dorothy Day's and Peter Maurin's physical life has bite. And it's the idea of the system.
Larry Chapp:
Oh.
Cy Kellett:
And it seems to me like, when you talk about the saints, the one thing that we face that most of the saints did not face is that we live within a system. We live within a world, a global, kind of almost terrifyingly suffocating system.
Larry Chapp:
Yes. Balthasar was very big on the idea that modernity, the modern world represents a kind of flight away from God, and an attempt to construct an entire human civilization, for the first time in human history, to construct an entire civilization on the premise that God does not matter, what I call the nullification of God, in my book. It's worse than atheism, because we've had some examples of fire-breathing atheists who at least took the faith seriously, and grappled with it and wrestled with, a Nietzche, or people like this.
But now, we confront a culture who finds the entire God question so irrelevant they don't even bother to be atheists. They don't bother to contend with it. To them, it's a nothing burger, as people say these days.
Cy Kellett:
Yeah.
Larry Chapp:
The faith is just a big nothing, and it is just best shoved to one side. And now, we've constructed this entire civilization around this premise. And as technology increases, and the stranglehold of technology all around us increases, this system of unbelief is going to impose itself upon us more and more, requiring of us a choice. Balthasar uses a fancy German word to refer to this crisis of choice that we face. He calls it the [German language 00:16:29].
[German language 00:16:29] is simply a German word that means a crisis moment that demands a decision. And Balthasar felt that the modern world, you're absolutely right, has presented us with a unique situation that previous saints have never had to confront. This system.
Cy Kellett:
Yeah. So the person who, and sometimes I'm this person, so I don't want to say this like I'm talking about someone else, but the person who is comfortable with their HBO subscription or their Netflix subscription, and that's all, and they're in the world so to speak, and enjoying the goods of this world, and is accommodated to it as a Christian, is actually missing… It strikes me, this is probably the radical idea at the heart of your book. And I wonder if it is. But that you can't actually be accommodated to this. You must be against this. You have to fight, and that's going to require being uncomfortable with the things that are comforting you right now.
Larry Chapp:
Oh, absolutely. I mean, the nature of the modern world is that it imposes upon us a nexus of technological connections, for example. That if I had my druthers, I wouldn't have an email address or a cell phone or those sorts of things. But you have to, to get by in the modern world. You have to, and here we are talking via computers and so on.
This is the coin of the realm these days, and you cannot escape it. And nevertheless, as the great Catholic thinker, Marshall McLuhan, once said, "The medium is the message." In other words, there is this idea that all of these technological gadgets, or the entertainments like Netflix and HBO, that they're just neutral. They're just a neutral substrate, and they only become good or bad depending on what you do with them.
Now, there's a certain truth to that. Obviously, we have to attend to technology in the modern world, and we have to therefore adjudicate between the good and the bad uses thereof. But we also need to be savvy about the very subtle ways in which our incorporation into this technological nexus is actually changing the way we think, changing the way we view existence, changing the way we view God, and having an influence and an effect upon us.
I mean, psychologists point out, for example, that the attention span of young people today has gotten shorter and shorter and shorter and shorter, and that has a great deal to do with the fact that they all have got tablets, and smartphones, and internet connections and blip, blip, blip. You go from one. And I'm, oh my God, I see it in myself as well.
So my wife and I got rid of Netflix after they put on some things that we thought were borderline satanic and demonic. And so, we dropped Netflix. We don't have HBO. In fact, we don't have television. Now, we don't have children anymore in the house and so on. And I have to be, full disclosure, we had television when kids were around.
But nevertheless, I think that parents are really up in it these days, and I think they have to be extremely careful about what they allow their children to be exposed to, for example, via the internet, via television and so on.
Cy Kellett:
There's a cost to this radical way of living. For one thing, it seems to me the relatively rare person, maybe rare is too strong a word, but the uncommon person will take up a radical call.
Larry Chapp:
Yeah.
Cy Kellett:
In other words, if the remedy is the radical embrace of Christ and a rejection of the system, then the Church is going to be small.
Larry Chapp:
Yes. And that's, once again, to quote Joseph Ratzinger in his famous book in '67 or '68, Faith in the Future, where he famously predicted the Church of the future is going to shrink. It's going to be small, it'll be holier, but it'll be smaller, because a lot of the dead vines are being pruned away.
But I want to say this, too. I've been emphasizing the need for a sort of revolution within the laity, but nevertheless, we're Catholics and leadership from the clergy in the Catholic faith is always going to be paramount. It's always going to be front and center. So what we really need is for the clergy and for our bishops to embrace this notion of non-accommodation as well, and to start preaching robustly this sort of Catholic counter-cultural vision, and to start giving pastoral ways for people to live this, to live this counter-cultural witness. But here and there, you see this. But overall, it's just not happening.
Cy Kellett:
I got to tell you, I think of Pope Francis when you say that. And I think, I'm actually confused whether Pope Francis falls into that category or not. Because sometimes he's this radical, kind of call… I loved his phrase. What was it about, the colonialism of-
Larry Chapp:
Ideological colonization.
Cy Kellett:
Yeah. I think that, oh, he's right on it. He's nailing it right on the head. And then, he seems like an accommodationist at other times. And I'm not accusing him of anything. I'm just trying to understand.
Larry Chapp:
Yeah.
Cy Kellett:
You're saying leadership is important. I am confused by the leadership of Pope Francis in this regard.
Larry Chapp:
Well, yeah, I know we're sort of getting towards the end of this interview here, and I don't want to end on a downer note.
Cy Kellett:
Okay.
Larry Chapp:
But I will say, I respect the Holy Father. He is the Holy Father. He's the Vicar of our Lord and Savior Jesus Christ. And I think we owe him the benefit of the doubt. And therefore, I do disagree with those radical traditionalists that are constantly out there throwing harpoons at him.
Nevertheless, I'm not a fanboy of this Pope, if you want to put it that way, because I think he is confusing. I think he's demoralized the most devout base of Catholics that are out there. I think he's been a demoralizing influence to many people, not in his words, so much in… He says all the right things, but then he turns around and promotes people to high office and so on, who are accommodationists clearly. Accommodationists.
And so you wonder, you scratch your head and you go, "Man, like on Sesame Street, one of these things is not like the other."
Cy Kellett:
I get you. I see where… Yeah. Right.
Larry Chapp:
So lately, I've written a lot, being somewhat critical of the Synodal Way and all this kind of stuff. But I sort of have to back off of this a bit because it's driving me crazy.
Cy Kellett:
Yeah.
Larry Chapp:
Because there is a deep confusion here, a deep contradiction in the heart of this papacy, that I don't know if it's ever really going to be resolved. We'll see. We'll see what happens.
Cy Kellett:
Yeah. Yeah. Okay. Fair enough. Fair enough. And we have bishops who are extremely helpful in this regard. Some less so. But the least accommodationist bishops are often the most traditionalist bishops. And traditionalism is not something that you're pushing here.
Larry Chapp:
No. Yeah. I have certain problems, for example. I'll name a name, if that's okay. Someone I admire, Bishop Strickland, down in Tyler, Texas, he's sort of a well-known firebrand bishop that's out there preaching against the culture and all that sort of thing. But then, he combines that then with the kind of, I think, very traditionalist approaches to things that I think are not going to cut it either.
And so, I think his instincts are sound. I'll give Bishop Strickland that, and other bishops who are like him, and God bless them for being there. We need some bishops with spine, to be out there standing up to the culture. But I would point towards, in some ways, my friend, Bishop Robert Barron, and he is a friend who runs Word on Fire, he gets a lot of criticism from both traditionalists and progressives. They think that he's wrong from both ends.
But I think what Word on Fire, for example, is trying to do is to stand up to the culture, but to do so in a way that accentuates the positive and beautiful elements of Christ and the faith, without being pugilistic. So in other words, Word on Fire is not like me. I'm writing a book for them right now.
But nevertheless, Robert Barron is not a pugilist.
Cy Kellett:
No.
Larry Chapp:
He is more irenic. But if you watch his sermons carefully, and his interviews carefully, it is very clear what his agenda is and what he's up to. It's the promoting of the Gospel of Christ against the culture of today. I think that's very clear.
And so, I hold him up as a role model and others who are like him.
Cy Kellett:
Okay.
Larry Chapp:
But nevertheless, my main problem would just be with the more accommodationist cardinals and bishops, who are just out there just flatly stating, "We need to change the teaching on homosexuality," and all this kind of stuff.
Cy Kellett:
That's not going to do it. Right. That's not going to-
Larry Chapp:
No, it's not.
Cy Kellett:
So let's say a parish, the Holy Spirit comes over a parish, and everybody in the parish reads Confession of a Catholic Worker from Dr. Larry Chapp, and they say that we want this parish to be this vitally, radically Christ-centered thing that a parish is supposed to be, what does that look like? What would we be doing as a parish, as a Church, if we took the Larry Chapp prescription?
Larry Chapp:
I think the first thing that it would look like is that parishioners would know each other. In other words, the parishioners that are serious about this quest for holiness, that avenues are opening up on the pastoral level for parishioners to socialize with one another, to get to know with one another, to support one another. I think this is key.
Community is key. You cannot do this alone. You have to have a sense of esprit de corps. You have to have a sense that there are other people involved in this same exciting, wonderful path in life that we've chosen together. We attend a parish in Scranton, St. Thomas More Parish, that is like this. It's a smaller parish, and yet it's vibrant and tons of things going on, and it's starting to attract other people.
So, I think that's key. We need priests that can facilitate community amongst those in the parish that truly want to live a more radical existence. That's what it looks like. It's going to look like vibrant parish communities on the level of just, let's put baby steps first, friendship, community. Koinonia is the old-fashioned word. Okay?
Cy Kellett:
Yeah.
Larry Chapp:
And things like that I think are of tremendous importance. And then you find that people support one another in times of need, and that's tremendously important. So that's one step, just a path of parishioners being involved and getting to know their fellow parishioners, who think like them and support one another.
Cy Kellett:
And I assume this community of friendship, I have a friend who's a deacon, Deacon John. He always says, "Well, Jesus said we were supposed to love each other. We can't love each other if we don't know each other." And I think that's a wonderful thing for a deacon to say.
Larry Chapp:
Well, yeah… Oh, I'm sorry. Go ahead.
Cy Kellett:
No. I just wanted to ask you then, what's the next move? Because Dorothy Day is so, she does have this community, The Catholic Worker, but the entire thing is devoted to people can come and get something to eat there.
Larry Chapp:
Yes.
Cy Kellett:
People can read The Catholic Worker newspaper.
Larry Chapp:
Yeah. So, let's face it. Most married people with children, and jobs, and so forth, cannot do what Dorothy Day did.
Cy Kellett:
Yeah.
Larry Chapp:
They can't open a soup kitchen and do all that. Some married couples do, but most simply cannot. And so, the evangelizing that they're going to do is simply to live witness of their lives, how they conduct themselves, how they live their lives, and how then they mirror that in the parish in linking up with others who think similarly.
But also, I want to emphasize too, this path that I'm charting out here of Christians in deep fellowship with one another has a way of overcoming some of these tribal boundaries between traditionalist, conservative, progressive, and so on, in a way, because then you do get to know each other.
For example, my hunch is that a lot of people go to traditional Latin mass parishes. They go there because they love the liturgy and that's what drew them there. But what keeps them there, I think, is the intentionality of the community that they find there. They find support for their faith there. They find friends there. They find like-minded Christians there. They find fellowship there. And I think, like our current parish that we go to, we went there because of a beautiful liturgy. But we stayed because of the people that we found there.
And not everybody agrees with one another on everything.
Cy Kellett:
Right.
Larry Chapp:
That's not the point. The point is that our eyes are all fixed on Christ, and we all then seek to find ways to foster that image of Christ within us with one another. And that then has a trickle effect outwards, and therein, there is going to be evangelization. You don't have to stand on us up soapbox and preach. You don't have to be a preachy Catholic at your office or whatever. Just the quiet way in which you conduct yourselves these days is enough.
What I like to say is, sanity is enough. Our culture has gone completely insane, like transgenderism and so forth.
Cy Kellett:
Right.
Larry Chapp:
So all you have to be is sane and you're going to stand out like a sore thumb.
Cy Kellett:
I feel like that's going to be, that now it will come up at my judgment with Jesus. He'll say, "All you had to be was sane and you couldn't do that." And I'll say, "Larry Chapp told me, but I still couldn't pull it off."
Larry Chapp:
Yeah.
Cy Kellett:
Yeah. I see what you're saying though.
Larry Chapp:
Absolutely.
Cy Kellett:
The madder the world is, the more simple sanity, like being married and staying married, having children and loving the children, going to your parish and being part of your parish community. These things become a shining witness.
Larry Chapp:
Yes, absolutely. Just going to Church, the fact that you go to Church on Sundays and get your children catechized, and you do other things at Church besides Sunday mass, the parish festival, coffee and potluck after mass on some days, you bring your children there and so on. These are big things in this day and age, because more and more Catholics don't even do that.
Just showing up on the doorstep of your Church and saying, "Hi, Father. Here's my name. I'm willing to do whatever you want for this parish, so just call me." And then all of a sudden you're linked up with other people who do the same.
It's amazing the deep reservoir of goodwill and faith there is still in people, in most. People want to be challenged. This is my point.
Cy Kellett:
Okay.
Larry Chapp:
They want to be told, "Come up higher. Do this." They want to be challenged, and yet they're not challenged. And so, not being challenged, they figure, "Well, what I'm doing is good enough. So I'm just going to get back in my rut, back in my little suburban hobby hole here, and just do my little thing."
But when the Church challenges them, they rise. People rise to the occasion. They want to be, especially young people, want to be challenged.
Cy Kellett:
Well, I certainly, I found the book just bracing and exciting. It really is a wonderful read, Confession of a Catholic Worker, Our Current Moment of Christian Witness by Dr. Larry Chapp.
I think you do provide that challenge, and it's possible to get comfortable even with our particular radicalism. That is, I have the particular radicalism of, I only like the Latin mass, or I have the particular radical-
Larry Chapp:
Yeah.
Cy Kellett:
But there's a Christian radical thing, which is that this thing that you're just very good at presenting in a new way. Re-pristinating is the word I'm looking for here, but presenting in a new way.
Larry Chapp:
Yeah, yeah.
Cy Kellett:
This idea that Christ is at the center of it. When Christ is at the center of it, it is radically beautiful. And get out there and do it. That's the adventure of this Christian life.
Larry Chapp:
Oh, absolutely. And it is an adventure. It's fun in many ways, right?
Cy Kellett:
Yeah.
Larry Chapp:
It's not just all drudgery and white-knuckle, this cynicism, and, "Oh, I'm not worthy, Lord."
Cy Kellett:
Yeah.
Larry Chapp:
Now, it's not that at all. I mean, one of the things that Saint Paul said so often was joy. You know?
Cy Kellett:
Yeah.
Larry Chapp:
That it brings him joy to preach the Gospel. Joy. We need to be joyous.
Cy Kellett:
Dr. Larry Chapp, thank you very much. Again, I just want to recommend the book Confession of a Catholic Worker. Thank you so much.
Larry Chapp:
Oh, thank you for having me. It's been fun.
Cy Kellett:
And thank you to our listeners. We love it when you join us.
If you want to send us an email, send it to focus@catholic.com. It'll get to us. Focus@catholic.com. If you want to support us financially, it takes a little bit of money to keep these lights on, you can do that by going to givecatholic.com.
I'm Cy Kellett, your host. We'll see you next time, God-willing, right here on Catholic Answers Focus.