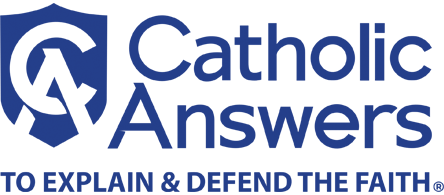 What is up with Germany's bishops and their attempts to re-write some basic Church teachings? Is a schism in the offing? We asked Ed Condon, one of the founders of the The Pillar, a new "Catholic media project focused on smart, faithful, and serious journalism, from committed and informed Catholics."
---
Cy Kellett:
What is up with the German bishops? Ed Condon is next. Hello, and welcome to Focus the Catholic Answers podcast for living, understanding, and defending your Catholic faith. I'm Cy Kellett your host, and Ed Condon, our guest today, is one of the founders of a new journalistic effort called The Pillar. I'm excited to see what The Pillar becomes because this world is so in need of good journalism right now, and Ed and his partner, JD Flynn are two very fine journalists, so it's going to be fascinating to see what comes from The Pillar.
Cy Kellett:
One of the first stories they reported on was one I have been wondering about, I needed someone to explain to me, it's about the German bishops and their synodal process, and Ed has been doing great reporting on the German bishops for a long time, so we invited Ed on to give us a primer on the theological issues in dispute. Ed Condon from The Pillar, thanks so much for being here with us.
Ed Condon:
Thanks for having me.
Cy Kellett:
I do want to get into a conversation about the German bishops, I am concerned about that, though I am possibly not in a position to do anything about it. But first, I want to congratulate you on the new venture. You and JD Flynn started The Pillar, just the beginning of this year, and how's it going? Maybe you could even tell us a little bit what the plan is there? What's The Pillar now, what's it going to be?
Ed Condon:
Well, The Pillar right now is JD and I. We launched on January 4th, so we're not quite two weeks in yet, but so far we're having a great time, and really what it is is we're calling it a new kind of project for journalism on the Catholic Church, and what we really wanted to do was give ourselves a break from chasing the daily news cycle because we've all gotten used to this sort of the 24-hour scrolling and rolling news cycle, you know, it sucks up all of your attention. And a lot of the stories that we thought meant the most to us and we think have the biggest impact on the life of the Church were things that required a little more attention, a little more research, a little longer lead time, and also take a little longer to tell. So, The Pillar, our hope for it is that it's going to be a place where we can do that kind of work, where we can take a step back, follow the leads wherever they go, and serve the Church that way.
Cy Kellett:
And when people say to me, well, what kind of things do you think they're going to do? I have been using the example of Cardinal Becciu and the money that went to Australia that you guys uncovered when you were with the Catholic News Agency. I mean that's kind of like an area where it's almost like a lot of Catholic media might not touch it because you just don't want to get into that, what is going on here? But you guys are willing to turn over the rock, and that takes work, actually, that takes a lot of calling, and finding sources, and hitting the bricks, or should we expect more of that kind of reporting?
Ed Condon:
Oh, I've been digging into Vatican finances for as long as I've been in Catholic media and I'm absolutely not going to stop now, and you're right, it requires a lot of legwork. I don't really begrudge other outlets and other journalists who don't really want to weigh it in because it's not just exactly what you say, hitting the bricks, talking to people, cultivating sources and all that, but also, it's a lot of heavy lifting in terms of documentation, digging into corporate filings, usually across different countries and jurisdictions and different languages, it's hard, heavy lifting a lot of this stuff. And the Vatican financial scandal is endlessly complicated and reporting out the details of that, I think is seriously important, and is a service to the life of the Church. We've had an ongoing Vatican investigation since, I think July of 2019 now, and I like to think that deep-dive reporting that's fact, not narrative-led is a service to that investigation and to service to justice in the Church.
Cy Kellett:
That's a major problem. And of course, you know this Ed, and I think most people know this but don't know what exactly to do about it, facts have become such a negotiable commodity. And like I sometimes, you get home and there's some news of the day, so you turn on CNN and you watch the panel and I think this is almost the worst kind of journalism, people just sitting at a table whipping each other up about something instead of what are the facts, what is actually happening here. So, there's a great value in that. We need it for the secular media certainly, but we're in great need of it in the Catholic Church.
Ed Condon:
I think so, and that's one thing that we've definitely set a goal for ourselves in The Pillar is you're never going to read our opinions on the websites, you're only going to read what we know and why we think that matters, but we're not there to right commentary and that's not what we're going to be doing on the website. We're doing news analysis only. And again, we don't have an agenda. Somebody was asking me the other day, what our editorial line is on Pope Francis at The Pillar, and it's like, how can you have an editorial line on the Pope if you're trying to do Catholic journalism. We're good Catholics, we love the Pope and we want to report the news objectively and fairly, there's no ambition beyond or below that.
Cy Kellett:
I got to tell you, you're going to make a lot of enemies doing that because as soon as … Here's the problem with facts is there's a lot of problems in the world and people are going go, "Well, you reported that about Francis." Say, some scandal happened. I'm not accusing him of anything, but because you don't like Francis, or say someone does something who's a great well-known opponent of Francis and they have a controversy that you have to report the facts on they're going to go, "Well, you're only attacking them because you're trying to defend Francis." You're just not going to make any friends in the world of facts, Ed.
Ed Condon:
Oh, that's true. I mean, I've been kind of edified since we've started, as I said, it's not even been two weeks yet and different places have accused us of being sort of hard right-wing, and other places have accused us of being hard left-wing, and I think if both extremes are mad at you then you must be steering kind of an objective middle course, at least that's our goal.
Cy Kellett:
Indeed. All right. So how can people get The Pillar by the way? I know because I'm getting it, but how can people get it?
Ed Condon:
You can find us online at www.pillarcatholic.com. You can sign-up. You can subscribe. We're doing two-weekly newsletters on Tuesdays and Fridays that'll come straight to your inbox that'll round up our week's coverage. We have an option to pay because we think good journalism is worth the money, but there's no cost if you can't afford it. You can sign-up for free.
Cy Kellett:
The … No, pillarcatholic.com. pillarcatholic.com-
Ed Condon:
That's right.
Cy Kellett:
… is where you can go. And I hope people will support you because what I'd like to see is you get in a position where you can hire more, and more, and more people, and we can have a lot of fact-based reporting on what's happening in the Church in the world, as a curative.
Cy Kellett:
Here's my problem, the first story I read is you writing about the German bishops, and I'm like, "I got to get him on Focus to talk about the German bishops." So, let me start with this question, and this is totally a fact-based question, is there any hope for the Catholic Church in Germany?
Ed Condon:
I like to think there's always hope.
Cy Kellett:
Okay, good.
Ed Condon:
The German bishops as a conference are often putting themselves out there for criticism, or at least in conflict with Rome on a lot of things, but let's bear in mind, there are a lot of great theologians that come out of Germany too, you know?
Cy Kellett:
Sure.
Ed Condon:
Benedict 16th, Joseph Ratzinger is probably going to go down in history as one of the great academic and theological minds that the Church has produced in the modern era, and we've had a number of really great servants in Rome who've been German bishops, Cardinal Muller recently, so I think it's not necessarily fair to say the German Church is all one thing, but it's certainly fair to say that the German Bishops' Conference likes to court controversy.
Cy Kellett:
Well, my impression is, and I got this from your reporting, and help me if I got the wrong impression from your reporting, but even a thing as far away as the Amazon Synod has the imprint of the German bishops on it, that there's a kind of maybe willingness on part of the German bishops to advance an agenda that has certain parameters and to do so even by becoming involved in things as far away as the Amazon Synod? Am I correct in that?
Ed Condon:
You are. I mean the thing you have to know about the Church in Germany is it is fantastically wealthy, we are talking billions that it rakes in a year, and the reason for that is there's a particular constitutional settlement in Germany called the Kirchensteuer, the church tax. And what happens is every German taxpayer has to give a certain percentage of their income tax, I think it's about 8% right now, 7 or 8%, to the Church. Now, which church it goes to depends on what you're registered as, so if you're registered as a Lutheran, it'll go to the Lutheran Church, if you're registered as a Catholic it'll go to the Catholic Church, but that just comes straight out of your income tax. You don't touch it, you don't get to control it, it happens automatically.
Ed Condon:
And so the German Church has if you like got a national collection plate that dwarves anything in any other country, and as a result, they are not to put too fine a point on it, insanely wealthy, and to their credit, they spend that money abroad. They're not building themselves golden bathrooms or anything like that, they finance the Church in many parts of the world where there simply is no infrastructure, no footprint, so diocese in Scandinavia, diocese in South America, some places in Africa. Also, a lot of the money goes to Rome to support the work of the Holy See, so the German Church is both fantastically wealthy and fantastically generous with that wealth, but of course, with that level of generosity, comes a certain influence.
Cy Kellett:
I see, yeah. Yeah, so would it be fair to say that they have embraced a process of … And maybe you could explain to me what all the … particularly the word synodality means? They've embraced a process of synodality, which is actually put them in conflict with the Vatican on several occasions, and on several issues, this synodality process presents itself as a problem at the Vatican.
Ed Condon:
Absolutely. The Germans have inaugurated what they call the synodal way, which they've defined as a binding synodal process. Now, synodality is one of those words that we don't really have a perfect definition for it. The German bishops certainly have one idea of what that word means, Pope Francis has an entirely different understanding of the word means, and he's written to the German bishops and said, "We don't mean the same thing when we're using this word. Here's what it actually means." But what this synodal way that the German Church has undertaken, it's between the German Bishops' Conference and an organization called, the Central Committee of German Catholics, which is sort of a lay group that purports to represent the lady in Germany, although I don't think it would be fair to say it represents all of the lady in Germany and they definitely have a social and political agenda that is at odds with Church teaching in a number of ways. But between the Bishops Conference and The Central Committee of German Catholics, they've started this, what they're calling a synodal process to examine the different areas of Church teaching and discipline.
Ed Condon:
Now, they started this ostensibly in response to the abuse crisis which has hit Germany as well as many other countries, but the agenda they've set out for reform is very pointedly looking at turning over different areas of Church teaching and practice. So, for example, they want to consider and move to the recommendation for ordaining women, first to the diaconate and then to the priesthood. They want to look at ending clerical celibacy. They want to look at revisiting Church discipline, and teaching on human sexuality. They would like to see the blessing of same-sex couples in churches. They'd like to see the recognition by the Church of second marriages for Catholics that are civilly divorced. They have a whole platform that is being if you like "discussed and debated" in these breakout groups as part of the synodal process, but they've been very clear that the outcome is more or less predetermined.
Ed Condon:
Now, what Rome has said is this is not a senate and this is not a synodal way. What you are proposing to do is hold a council and we didn't give you any permission for that, and what you're looking to do here is upending Church teaching, universal Church teaching and discipline that you don't have the authority to do. And in some cases, there's a distinction to be drawn between for example clerical celibacy, which is a discipline, and the reservation of priest ordination of men alone, which is a fundamental teaching of the Church, you don't have the authority to do this. This is in the hands of Rome if it's in anyone's hands at all, and some of it the Church has no authority to change at any level. And Germany keeps pushing back and saying, "Well, you can't have total control over this. The Church has to be allowed to develop in different ways and different places." And so you see the Germans really pushing explicitly for a sort of federal Catholic church where you can have different national churches with different approaches to doctrine and to discipline.
Cy Kellett:
It seems to me that some of what you have said would risk schism, and I hate to use that, I realize it's a very dramatic word, but I mean, is that a risk here? Is there a risk of the German Church becoming kind of a German Catholic Church in the way that the Anglican Catholic Church did at one time?
Ed Condon:
So schism is a big word. I'm a canon lawyer, so I always get hung up on legal [inaudible 00:13:26]. I mean schism is a precise legal term and it's a crime in the Church, and it is specifically the refusal of submission to the Roman pontiff, and the breach of communion with others in communion with the Roman pontiff, so if you like that sort of formal breaking of communion with Rome, and it's not something that you can blunder into it, it has to be done fairly deliberately.
Ed Condon:
Now, is that a risk? Sure, it's a risk. If the German bishops were to go ahead with some of the things that they have said that they want to see in contradiction to Church teaching then almost certainly, and again, we've seen Rome consistently push back, the Congregation for Bishops just pushed back, the CDF has pushed back, Pope Francis himself has pushed back in pastoral letters to the Church in Germany, and at some point, they're going to say, "We are going to do X." And the Church is going to say, "You may not do X." And they're going to try and do it anyway and that is going to have some serious repercussions.
Ed Condon:
Now, that's the risk, but so far the Germans and the Vatican seem to have had this very tense relationship where neither side pushes the other too far-
Cy Kellett:
Okay, yeah.
Ed Condon:
… it's a sort of very tense standoff that's emerged.
Cy Kellett:
And I suppose there's some prudence in that because often overreacting … I mean if we just look at the history of the Church, if you can't make momentary accommodations and move with patience, then harms can be done that will take centuries to heal.
Ed Condon:
I think that's absolutely right. No one makes good decisions when backed into a corner, and it would be, I think, a terrible thing if what is a tense situation between the Germans and the Vatican right now if that were escalated just because one side or the other decided they were going to be provocative just to make a point. And the Church often says that it thinks in centuries, and I don't know that they quite have centuries to play with here, but the attitude so far has very much to be wait and see. We don't like this and then the Germans will come back and say, "Well, we haven't done that yet. We're just talking." And so, I think there's room for the conversation to go indefinitely until hopefully, it defuses.
Cy Kellett:
I will say this in a vulgar way because I don't know the all the canon law but the Pope gets to hire and fire, he has the hiring and firing power, is he going to exercise that in any way?
Ed Condon:
Well, you said the Pope has the hiring and firing power, there's actually an interesting canonical gray area, I think-
Cy Kellett:
Oh, okay.
Ed Condon:
… over how you would discipline a diocese bishop. I mean, if a bishop does certain things for sure, if a bishop commits a canonical crime, like for example, schism, there's legal mechanisms there. I wouldn't say so much the case that the Pope can just lay aside some bishop because he feels like it and I don't think that's what we're moving towards here, but it is a question, and I think this is the best way of thinking about it is when we're talking about words like schism, what is schism? it's the refusal of submission and communion. And I think what we are definitely seeing here is a breakdown in communion between Rome and the Church in Germany, and I think that's very sad. But we've seen at the same time a new head of the Bishops' Conference in Germany, Bishop Batzing come out and he says some things that I think a lot of people particularly those outside of Germany will find confusing. Like, I'm a conservative, and so I'd like to see women priests. It's a little hard to square that circle but we're not seeing a language of animosity. We're definitely seeing a lot of differences of opinions and some very troubling ones, but it's not a language of confrontation as yet.
Cy Kellett:
So, as I continue to each week, a couple of times a week open up my email from The Pillar, what should I look for as signs of well this is moving in the right direction and what would be signs, ooh, this is not moving in the right direction in the coming months and years?
Ed Condon:
Well, we've seen a number of German bishops, not many, but a handful, I think it's four or five, begin to recuse themselves from this synodal way that's going on in Germany and saying, "This is going against Church teaching. I can't play any further part in it." So, what started off as something that had universal consensus among the German bishops, that consensus is breaking down because again, thinking about communion, the German bishops tried to be united, to speak as one voice when they were starting this synodal way, and a lot of them said they were coming on board with serious reservations but they wanted to wait and see how it panned out, and they've been sort of stepping back from it one by one as they don't like how it's panning out. So, I think looking to see how either more bishops in Germany drift away from this synodal process, or the synodal process begins to morph and change and to try and bring bishops back into the fold, I think that will be very interesting to see.
Ed Condon:
I mean, it's also worth noting that sometimes we think the worst is about to happen and that some very strong statement of challenge is going to come one way or another. Think of the Synod on the Amazon, almost everybody was predicting that at the end of that there was going to be this big call for married priests in the Amazon and there was going to been this forceful call for the ordination of women, and in the end, there was a very tame request for a conversation about it, a request that the Pope happily granted. Incidentally, that resolution for the Synod on the Amazon was not well-received in Germany, the Central Committee of German Catholics called it cowardice on the part of the Synod and the Pope. But you know-
Cy Kellett:
Well, they invested a lot of money in getting it to go the other way, they didn't get their investment.
Ed Condon:
Well, exactly. Exactly, but again, it just goes to show you that we can sometimes think a train's headed for a brick wall, and in the end, they walk back from it.
Cy Kellett:
Indeed. Okay, well then I'll continue to read The Pillar each time it comes out. I really do feel like I had no understanding what was going on in Germany until I started to read what you write, Ed, and I appreciate that that okay, I get the facts, I understand the facts and context now from reading what you wrote. I hope you'll continue to report on Vatican finances.
Cy Kellett:
What is up? I'm not going to even ask you about that, I'm just going to say this, the Italians invented modern finance, why can't they get it right anymore? What is wrong with them?
Ed Condon:
I don't know that it's fair to just blame the Italians.
Cy Kellett:
Fair enough. All right. Yeah, fair enough.
Ed Condon:
One thing I have learned studying Vatican finances is nothing stays in one place. We're talking about Italy, and Switzerland, and Malta, and London, and Australia now.
Cy Kellett:
Well, I really am grateful for the reporting. I hope we'll get to speak with you more as issues come up to get the facts and the context from you. God bless you both, you and JD Flynn, and your efforts at The Pillar. Please, visit them, check it out, see what they're doing over at pillarcatholic.com. Thanks, Ed.
Ed Condon:
Thanks so much for having me.
Cy Kellett:
Catholic media has just grown by leaps and bounds in recent decades but there is always room for more good journalism, especially as the world is so confusing. I mean the secular world is so confusing, the world within the Catholic Church is so confusing, we need people who will just give us the facts and I really believe that that's what Ed and JD are going to do over at The Pillar. We'll see together how that turns out in the next months and years, maybe decades. Hey, you can always send us an email, focus@catholic.com. That's our email. You want to tell us about an episode you have an idea for, you want to tell us about the affect a past episode had on you, whether positive or negative, we just love hearing from you, focus@catholic.com. Don't forget to subscribe to Focus wherever you get your podcasts, that way you'll be notified when new episodes are available. And if you would, if you're on YouTube, please just like and subscribe. Like and subscribe, that helps to grow this podcast.
Cy Kellett:
You know what else helps to grow this podcast, your financial support, if you wouldn't mind throwing a few bucks our way, it does help to keep things going around here. givecatholic.com is where you give. Give us a little note about why you are giving, that will be really helpful as well. givecatholic.com. I'm Cy Kellet, your host. We'll see you next time, God willing, right here on Catholic Answers Focus.