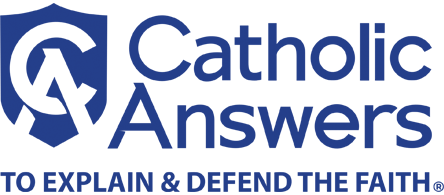 People today live in physical proximity to one another even as they occupy very different worlds. Father Robert McTeigue, author of Real Philosophy for Real People explains how we got here, and some possible cures.
---
Cy Kellett:
Hello and welcome to Focus, the Catholic Answers podcast for living, understanding and defending your Catholic faith. I'm Cy Kellett, your host, and one of my heroes is Walker Percy, who once said, "In the modern world, you can have 20 people sitting on a bus, a city bus together, and none of them are occupying the same world." And this is the problem of the modern era is the kind of proliferation of worldviews as we've lost the center point. We've lost the center of our society.
And the loss of that center is given to us by many people as a kind of liberation. Go ahead, live in your own world, have your own reality. Your truth, my truth, why does it matter? The main thing is to live in your own truth. Well, the problem with all that, it does not lead to human flourishing. It does not lead to a healthy, prosperous, generous, good society, and it doesn't bring our lives to full fruit. It just doesn't.
So Father Robert McTeigue has a wonderful new book out on philosophy. It's called Real Philosophy For Real People and you can get it from Ignatius Press. And he's got a chapter in that book on this problem of worldview. So, we sat him down and asked him some questions about worldviews.
Hey, and before we go to that, I just want to thank you for listening, for participating in Focus. And I'd like to invite you to subscribe wherever you get this podcast, Apple, Spotify, Stitcher, or anywhere else. If you subscribe, then you get notified when new episodes are available. And of course, as always, if you could give us that five star review, that would be very helpful for growing the podcast. Here's Father McTeigue on our worldviews and our problem with worldviews.
Father McTeigue, it seems that maybe in the 1850s if I were to have a dispute with someone, we might have a disagreement but we would be living in the same world in general. Today it often seems like we not only have a disagreement with the person who is of a different political party or a different religious persuasion or a different moral kind of inclination than ourselves, we don't even seem to live in the same world.
Fr. McTeigue:
Right. Right. See, that's a real difficulty. You talk to people and you say, "I know the person's speaking English because I recognize the words, but the meaning and the values of the words, the frame of references, the things we take for granted." A case in point, sometimes I tell a joke. I say, "I'm from a mixed marriage. My mother was a woman and my father was a man." And people laugh. 10 years ago that it would have been unintelligible, five years from now that might be hate speech.
Cy Kellett:
Yeah.
Fr. McTeigue:
How did that happen?
Cy Kellett:
Right.
Fr. McTeigue:
How did that happen? There's been a shift in what we take for granted, a shift in what we ordinarily stand to be true and good. And these shifts are called shifts in worldviews. And an important part of my book is to give you a really quick summary and catalog of what is that frame of reference, that mesh of what I believe to be true, unquestioned, assumed to be right and how does that differ so that we can begin to at least understand each other? And from there maybe we can correct or illuminate each other.
Cy Kellett:
Well, if I may, do you have any diagnosis before we get, and the book, by the way, the brand new book, Real Philosophy for Real People: Tools for Truthful Living is available from Ignatius Press. But do you have any diagnosis of why this happened? I mean, it seems like if you go through the entire, I don't know, Christendom, for example, basically the worldview is the same throughout 1000, 1500 years.
Fr. McTeigue:
Right.
Cy Kellett:
Why all of a sudden is the world shattered?
Fr. McTeigue:
Well, I describe that shift in worldviews as what I call a progressive evacuation of the personal. The personal in relation to God and the personal relation to the human being. The evacuation of the person. We've got the Triune God, the Creator God, the loving father. And then we have the God of deism, he's kind of the great Monad in the sky, the blind watchmaker who puts it together, winds it up and lets it go to, "Nope, no need for God at all."
And then likewise, we have the human person as made in the image and likeness of God, body and soul, a transcendent destiny. And now we're just very sophisticated bags of nerve endings and appetites, waiting to be tickled and fed. Once you begin to chip away at the personhood of God and the personhood of man, the slide downwards is inevitable. And here we are.
Cy Kellett:
I see. And so there are some who don't get caught up in the slide. They still go to that really old fashioned thing of the Triune God and the personal God and even the Incarnate God. Then there's some who are on a different, are further down the slide and they're kind of in the deist God.
Fr. McTeigue:
Right.
Cy Kellett:
And then there's some, so we're all occupying the same space, but we're not living in the same world.
Fr. McTeigue:
Right. We're not living in the same world. And I hasten to add, let's not say you have your reality and I have my reality and who's to say what's right and what's wrong because we don't want to go there either. I don't often quote the philosopher, Ayn Rand, but she said, "You can avoid reality, but you can't avoid the consequences of avoiding reality." Most people are miserable because their worldview is not in harmony with reality. We're grinding gears.
Cy Kellett:
Right.
Fr. McTeigue:
So the truth, the perennial truth, the eternal truth is there is a personal God. We are made in his image. We are made from him and for him and we live this life accordingly. And when you live that, things actually go together pretty well. The compass points north and you have a reliable map.
You start to tinker with that and it falls apart pretty quickly. So we went from full-blown theism. And by the way, some of the Greeks had a sense of theism. It wasn't the Trinity, but God was personal. And then you go to deism. There's a God, but he's impersonal. Naturalism, no God, man is on top of the food chain. And then we get hit with nihilism. After World War I, it's like, "Gosh, when you leave human beings in charge we end up with World War I and then World War II." All right. But you don't want to admit the ash heap of nihilism, that there's absolutely nothing, so you have existentialism. "Sure, life is observed, but I can shake my fist at the darkness. Changed nothing, but at least I shook my fist in the darkness." Well, that's not very satisfying.
And so then you have postmodernism who says and the rallying cry of that is Heath Ledger's Joker. "Why so serious?" And the postmodernist just mocks and derides anyone who's trying to have meaning, purpose, and value, but that's BS, too. There was a university museum that was going to have an art museum dedicated to postmodernism, but they couldn't show the glories of post-modernism until the engineers certified that it was safe for human occupancy. So existentialism and postmodernism is just whistling past the cemetery of nihilism because people wrongly perceive that theism is a buzzkill.
Cy Kellett:
That just struck me when you pointed out the Joker as really the postmodern person in that-
Fr. McTeigue:
Right.
Cy Kellett:
… the postmodern person has to be tolerant of a great, even celebratory, and I hate to say it, of a great deal of death and destruction in the way that the Joker is, but never identifies itself as the Joker.
Fr. McTeigue:
Right.
Cy Kellett:
Sure, we kill our babies and more and more we're killing the elderly and the infirm, and there's all this killing, killing, killing, but why so serious?
Fr. McTeigue:
Right. And what the irony is, is the postmodernist doesn't realize that he's parasitic upon what he rejects and makes use of what he denies. The postmodernist can be ironical and whimsical and so on only because somebody worked to pay for the endowment of his university, right, and someone did the math that allows you to put smug tweets on the internet.
Cy Kellett:
Right.
Fr. McTeigue:
The postmodernist doesn't create and doesn't contribute. He only derides and acts smugly.
Cy Kellett:
Okay. So I must say though, it seems to me as a Christian believer that it's just incredibly attractive. As a matter of fact, one of the critiques of Christianity is, "Oh, it's all just wishful thinking," like it's so good and so attractive. And yet as a Christian believer, it seems to me that almost everyone I would like to share Christ with is well defended. Like they are really well defended. They're past that. They don't want to hear it.
Fr. McTeigue:
Could you tell me more about that? Give me an example?
Cy Kellett:
For example, there's a sense of well, one defense against Christianity, "That's just patriarchy. That's a patriarchal way of thinking." Or another defense against Christianity as well, "You're against gay people," or, "You're against people living a free and liberated life." So they have these defenses against Christianity that you can't even begin the conversation. They've already decided no.
Fr. McTeigue:
Well, a lot depends on whether or not they really want to know the truth.
Cy Kellett:
Okay.
Fr. McTeigue:
What I found over time, I haven't spent a lot of time in academia is that a lot of PhDs are just elaborate forms of excuse making. They have already made up their mind about everything and then they have these elaborate explanations for it. And you can begin to call shenanigans on that. The Jesuit missionary motto was, Enter Through Their Door, Lead Them Through Yours. In this century, in maybe the past 50 years, we've forgotten part two.
So sure. I'll engage the post-modernist. I'll engage the bitter existentialists. I'll meet them where they're at because they're no place else. But then I'm going to find that one thing that they're unhappy with, or that one thing that's non-negotiable and press on that really hard. Why are you unhappy in this area of your life? Why are you an absolute relativist who insists that I shouldn't take your wallet? And you begin to drive a wedge in that weak point.
Cy Kellett:
I see.
Fr. McTeigue:
I had an atheist friend who claims to be an atheist. He says he's a very moral man. And I said, "Look, your ethics needs my metaphysics."
Cy Kellett:
Ah.
Fr. McTeigue:
Yeah, because the guy said, "You can't come to your ethical conclusions unless you live in my world."
Cy Kellett:
Right. And that's so that we have all this talk of, as a matter of fact, we have very grandiose talk of human rights and dignity and liberty and all that, but it's a castle built on sand because underneath we don't believe in anything.
Fr. McTeigue:
Right. Right. Again, there's a joke among pro-abortion activists, especially women, the three good reasons for abortion are rape, incest, and my case.
Cy Kellett:
Ah.
Fr. McTeigue:
So it's not about principle at all. It's about arguing for feelings. And it's a utilitarian argument that I want what I want when I want it. You cannot live that consistently. So I would ask some Socratic questions and get them to the point where they reveal that chink in the armor and I'm going to zero in on that.
Cy Kellett:
So if you could, is it an infinite number of worldviews that we have now, is society that shattered? Or do you quantify it and go, "No, basically there are these."
Fr. McTeigue:
There's a handful and I addressed it in my book, but really the master of the idea of worldview who's been writing about it for many years is John W. Sire. Two books. He has the worldview just simply as a concept and it's called Naming The Elephant. And then the second book, which is a catalog of worldviews, which is updated five or six times is called The Universe Next Door.
Cy Kellett:
Okay.
Fr. McTeigue:
And what I did in my book was distill his work and use it for my own purposes. So in my book, I said, "There's kind of a progressive downward slide we've seen historically. Full-blown theism, right? A personal God, human person, and then there's progressive evacuation of the personal. So we go from theism to deism, the blind watchmaker, from deism to naturalism, human beings are pretty smart. We really don't need God. Well, that crashes and burns.
You have nihilism. We have Nietzsche saying, "I told you so," as he dances over the abyss. Well, that's too frightening for most people to enter. So you either make a pointless defiant admission of the absurdity of the world. You shake your fist at the darkness before the darkness swallows you whole. Well, you can make film noir, but you can't live a life that way.
So then you have the why so serious rallying cry of postmodernism, but that gets stale in a hurry and that's parasitic. So I say, "Look, the only intellectually honest positions are either full-blown theism or nihilism. Nihilism can't be lived by human beings. Welcome to my world. Welcome to theism."
Cy Kellett:
Okay. Yeah. And I think you're very right about that post-modern kind of mocking is not a long-term strategy.
Fr. McTeigue:
Yeah.
Cy Kellett:
When you think about the longest running television show probably in America right now is Saturday Night Live and they have to get a new cast every three or four years because a grownup just can't keep doing that.
Fr. McTeigue:
Right.
Cy Kellett:
Making fun of everything.
Fr. McTeigue:
Yeah. It gets stale. It's a lot like dealing with sophomores who think they've invented romantic love and, "Oh, yeah. It must be April. Yeah. There we go." But you need to have grownups pay the bills because postmoderns don't produce anything. They mock, they critique, they parody, they're ironic, but that gets tiresome after a while. And you know what, when you're diagnosed with cancer or your loved one gets hit by a car, or there's a flood, then suddenly postmodernism doesn't deliver the goods anymore.
Cy Kellett:
Right. But would you say that a part on us strategy though for not returning to the basic questions and saying, "Wait. Why have I been such an ironic, clever beast all these years?" One strategy is addiction. Another, I mean, I hate to say it, but there's a great increase in self-harm of all kinds, including suicide-
Fr. McTeigue:
Sure.
Cy Kellett:
… that people find ways to just avoid the horror of their own convictions.
Fr. McTeigue:
Right. Here's what happened. I was interviewing for a job, a teaching job. And there's a kind of clarity you get when you realize you don't want the job anymore.
Cy Kellett:
Yeah.
Fr. McTeigue:
And I was asked what type of ethics do I teach? And I say, natural love, virtue, ethics, and people gasp and they looked at each other like, "Oh my God, who's going to tell him?" and I'm thinking, "Do I have spinach in my teeth?" And they said, "My God, you're a moral realist." This was a very great shock. I think at the root of that post-modern distancing from reality there's a fear of commitment.
Cy Kellett:
Oh, okay.
Fr. McTeigue:
It's a fear of giving yourself and it shouldn't surprise you. We've made marriage a non-enforceable contract.
Cy Kellett:
Right.
Fr. McTeigue:
Husband and wives don't have a commitment to each other. People who beget children don't have an obligation to their children. Children don't have an obligation to their parents, on and on it goes. To be a realist is to allow other people and realities you can't control to make a claim upon you. And if you have no sense of the goodness of creation and no sense of the mercy of God, that's terrifying.
Cy Kellett:
So say the person does become serious and gets over the Joker phase of life-
Fr. McTeigue:
Right.
Cy Kellett:
… why isn't deism good enough?
Fr. McTeigue:
Well, deism inevitably slides into naturalism and you begin to lose God. Deism is a nice place to start, but it doesn't answer the question of, "Well, why is there something rather than nothing? What does life mean if the soul is not immortal? How is it that a well-ordered cosmos is not rooted in love? How could you possibly make that claim?" And then you begin to say that, "Yeah, you're spinning your wheels there, too," but you see, again, even deism is a fear of the personal encounter. The human person who is more than just an animal confronting the personal God who's more than just a nameless faceless force. And ultimately it's a flight from intimacy. It's a flight from knowing and being known.
Cy Kellett:
Wow. So that's extraordinary because what you often see in the person who comes to Christ is through a spiritual experience. Sometimes through a spiritual experience that someone explained something to them or they read a book. Sometimes it's just a kind of almost naked spiritual experience where you're just amazed at what happened to this person. You think of Paul Claudel who just walked into the Notre Dame Cathedral and said, "It's true."
Fr. McTeigue:
Yes.
Cy Kellett:
He just like, "It's true." That the person of Christ is one way to come to the whole thing at once is to come to the person of Christ.
Fr. McTeigue:
Yes.
Cy Kellett:
But okay. But a lot of people, we're not all open to that. So how else might I get a person there?
Fr. McTeigue:
All right. Well, you begin to say, "Hey, look at the life that I'm living here. I'm not wearing black and white just because I'm a winter."
Cy Kellett:
Okay. Yes.
Fr. McTeigue:
And you don't commit to poverty, chastity and obedience to boost your self-esteem.
Cy Kellett:
Right.
Fr. McTeigue:
So I would say given the life that I live, the commitments that I have, if I'm not crazy, what must be true about God? God must be real, personal, able to enter into covenant relationship and be sufficient for the human heart. And if any one of these things is missing, then I have frittered away the past 30 years of my life. But I'm so convinced that these truths are really true, that I live my life in this odd way so you can wonder why I live this way and ask me about it because you need these truths, too.
Cy Kellett:
The parent where the mother and father stay together and they welcome children is often that in their neighborhood where, "What is up with these people?" They're an odd witness.
Fr. McTeigue:
Right.
Cy Kellett:
And they're doing something that we always thought was just the normal things to do.
Fr. McTeigue:
Right.
Cy Kellett:
But it's a radical commitment today.
Fr. McTeigue:
Right. I was once at a mass at a parish staffed by the Priestly Fraternity of St. Peter, and there were several vans that had bumper stickers that said, "Yes, these are all my children."
Cy Kellett:
Right. Okay. I mean, there's always the hope of the person who hears your radio program on Station of the Cross and they're in their car alone, but they have that insight, "What he's talking about is real. It's true."
Fr. McTeigue:
Right.
Cy Kellett:
And then there's the person who sees the radical witness of your priesthood or of someone else's parenthood or marriage or something like that. Are there other strategies we can employ to bring people back to reality from these various worldviews?
Fr. McTeigue:
Well, you begin to ask, I did this once in a class called Sex, Life, and Love. First lecture, I said, "Close your eyes. Think of all your friends who are promiscuous and think of how many are happy and at peace." And they all opened with tear filled eyes.
Cy Kellett:
Right.
Fr. McTeigue:
Right? It's very easy to expose the lies of the world, the flesh and the devil.
Cy Kellett:
Yeah.
Fr. McTeigue:
A moments honesty is sufficient.
Cy Kellett:
And then, okay. So, that's very helpful actually, because one of the ways that we avoid giving up the lie is we surround ourselves with media and with persons who are just not going to disturb us.
Fr. McTeigue:
Right. Right.
Cy Kellett:
And so there has to be that disturbance that comes at some point, that goes, "Wait a second. Maybe my commitment to not being intimate with God is a mistake on my part."
Fr. McTeigue:
I want to interject because you raised a very important point. It's not just non-Catholics or non-Christians who do that. Catholics do that, too. If you sneak into the back of St. Typical's pastored by Father Cheerful, it's very understood I, as a pastor, will get you out the door in under 49 minutes and won't challenge you in my preaching if you agreed to nod and smile and put the envelope in the basket. I've seen that in countless parishes.
Cy Kellett:
Oh. Yeah, right.
Fr. McTeigue:
So we have God as a mascot, and we have all the religious trappings, but the Christ who is disturbing and challenging and convicting that, he's not welcomed. And so we just have this conspiracy, this maintenance mode of being a parish, right? So it's not just outsiders, it's the baptized, it's the people who are showing up every Sunday, but Father Cheerful knows it's bad for business at St. Typical's or Our Lady Help of Suburbia if he's challenging a really convicting gospel.
Cy Kellett:
I really like the parishes in your diocese, by the way. I love these names.
Fr. McTeigue:
Not my diocese. I'm not thinking of any parish in particular, honest. So this is where we are in the church, as well.
Cy Kellett:
Right.
Fr. McTeigue:
And God, in his mercy, it has dropped the cinder block of COVID tide on us, because now we figure out that maintenance mode of St. Typical's, where we conspired to not get real about the gospel, that's running out of gas, that's running out of steam financially and demographically. And we're going to have to decide all over again what kind of community of disciples that we're going to be. But the mere maintenance mode of feeding the parish as the 7-Eleven sacramental, drive-through ATM, that's over. That's not coming back.
Cy Kellett:
I've often wondered about this. And I wonder if you have experience about this in your life as a priest, but the pastor of Our Lady Help of Suburbia, he worries that he'll lose people. But I think in fact, in aggregate, he might gain people. It would just be different people.
Fr. McTeigue:
Right. Right. When I was teaching homiletics, I told the seminarians, what you never want is after mass when you're doing the meet and greet, is someone limply grab your hand and say, "Nice homily, Father," and drift out into the parking lot. Your goal is to have people say, "Oh my God, Father, we've got to do something." You want people after mass to say, "Wow, what the heck got into him? Can I get some of that, too?" And you want people to say, "You can't fake that. You only get that when you pray." And then word begins to germinate, to get around that there's something different. There's something deeper here, because you're not really trying to convince people of something. You're trying to stir up in them something that had been smothered.
Cy Kellett:
I think there's a growing sense of, it's almost a paranoia, but paranoia is the wrong word because paranoia is often unrelated to any reality among Christians though that in the public sphere we're being silenced. And you can't say some of these things, even on like Twitter will deplatform you or Facebook will deplatform you, or if you're a teacher, your school will fire you or your job will-
Fr. McTeigue:
Right.
Cy Kellett:
I don't think that, as I said, paranoia is not the right word, just an anxiety about this. Any thoughts on that?
Fr. McTeigue:
We have to start with a sober recognition. I was talking to a very dear friend the other day. He was a really heroic Bishop. And his take was that John Kennedy privatized the faith and Mario Cuomo, in his [inaudible 00:24:52] speech at Notre Dame, isolated the faith from the public square. And now we have people claiming to be Catholic while working against what the church has always taught and done. And the people who have the levers of power in terms of public communication are starting to pull the plug if you don't offer that pinch of incense on the altar of Caesar.
Cy Kellett:
Right.
Fr. McTeigue:
And that's why Catholic Answers, the Station of the Cross, places like that need to be places where we know we're not going to be silenced, and we don't have to dial it back on the truth. And I would tell young religious and seminarians, if you're thinking of a career in Catholic higher education, if you hear this phrase, run screaming for the exit. "That delicate balance between hiring for Catholic mission and hiring for diversity." As soon as you hear that, the fix is in.
Cy Kellett:
Yeah. It's not a delicate balance.
Fr. McTeigue:
Diversity, which means not Catholic, that fix is in. That's a done deal. They're just reaching for your wallet at that point. Don't get involved in that. We have to start forming our own platforms. We have to start looking for alternative media, and we've got to be creative in using every instrument possible to get the gospel out.
Cy Kellett:
The book that you're going to want to get from Father McTeigue is, well, you can get all of his books, but Ignatius Press now has his newest book out Real Philosophy for Real People: Tools for Truthful Living. It's going through multiple printings and well-deserved. And you can also find Father with his show the Catholic Current on the Station of the Cross. Probably if you just Google your name and the Catholic Current, they'll find it.
Fr. McTeigue:
Very likely. And I have a weekly column at Aleteia.org. I've been writing for them for over six years, got an archive of over 300 columns. That can keep you busy for a while.
Cy Kellett:
And now that we've become acquainted with you, Father, we're hoping that you'll be on Catholic Answers live and Catholic Answers Focus about a million more times. Maybe people can run into you here again as well.
Fr. McTeigue:
I would like that. I certainly would.
Cy Kellett:
Well, very good. Real Philosophy for Real People: Tools for Truthful Living out now from Ignatius Press. Don't forget to get it. Maybe give it to the kids, especially. Maybe you got teenagers. Oh, you think that they're not thinking philosophically? They're being challenged on YouTube and Facebook and Twitter and all that and having the equipment to know the counterfeit from the real is very helpful. And this is an accessible book, Father. You wrote it intentionally as an accessible book.
Fr. McTeigue:
Yes.
Cy Kellett:
Real Philosophy for Real People: Tools for Truthful Living, what a great Christmas present. Father Robert McTeigue, McTeigue. Excuse me. I apologize that I do that to you.
Fr. McTeigue:
There we go.
Cy Kellett:
I apologize. May we have your blessing before we go?
Fr. McTeigue:
Through the intercession of St. Ignatius, may God's peace reign in your heart in the name of the Father, Son and the Holy Spirit. Go in peace and please pray for me.
Cy Kellett:
Praise God. Thank you so much, Father. Thank you. It's always just a great [crosstalk 00:00:27:46], I always feel so energized after I speak with you.
Fr. McTeigue:
Oh, thanks be to God.
Cy Kellett:
It's hard sometimes even to imagine a future where the world has a center again, where there's a shared worldview, but such a world existed once and it can exist again. People can come back to reality, come back to the truth. It's going to require hard work on our part and probably in many ways. The Lord says in the book of Ecclesiastes, "There is a time to reap and a time to sow." We probably don't live in a time to reap. We probably just live in a time to sow where we have to invite people one by one to come back into the real world. And the real world is a world in which God is personal and where God has become incarnate and where we are each persons who are deeply, deeply valued and invited into personal relationship with God.
People are so far from knowing that reality and living in the real world in that sense that sometimes it can seem overwhelming, but let's not be overwhelmed. Let's just keep trying one person at a time, one child at a time, one senior at a time, one friend at a time, one person at work, or maybe even another person on the bus with us who's occupying a completely different world.
I'm Cy Kellett, your host, and this is Catholic Answers Focus. If you'd like to get in touch with us, you can send us an email focus@catholic.com. If you're watching on YouTube, please like and subscribe. That means a lot to us. And if you'd like to give financially in order to help keep this podcast going, you can do that at givecatholic.com. Thanks for joining us. We'll see you next time right here, God willing, on Catholic Answers Focus.