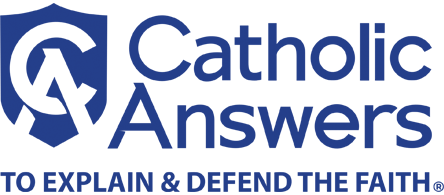 Protestants say Christ never appointed Peter as the earthly head for the simple reason that the Church has no earthly head and was never meant to have one. Christ is the Church's one foundation, in any possible sense of that term. The papacy, they say, arose out of fifth- or sixth-century politics, both secular and ecclesiastical. It has not been established by Christ, even though supposed "successors" to Peter (and their defenders) claim it was.
A key premise of their argument is the assertion that Peter was never in Rome. It follows that if Peter were never in Rome, he could not have been Rome's first bishop and so could not have had any successors in that office. How can Catholics talk about the divine origin of the papacy, Protestants argue, when their claim about Peter's whereabouts is wrong?
How to Understand the Argument
At first glance, it might seem that the question of whether Peter went to Rome and died there is inconsequential. And in a way it is. After all, his being in Rome would not itself prove the existence of the papacy. In fact, it would be a false inference to say he must have been the first pope since he was in Rome and later popes ruled from Rome. With that logic, Paul would have been the first pope, too, since he was an apostle and went to Rome.
On the other hand, if Peter never made it to the capital, he still could have been the first pope, since one of his successors could have been the first holder of that office to settle in Rome. After all, if the papacy exists, it was established by Christ during his lifetime, long before Peter is said to have reached Rome. There must have been a period of some years in which the papacy did not yet have its connection to Rome.
No, somehow the question, while interesting historically, doesn't seem to be crucial to the real issue: whether the papacy was founded by Christ. Still, most anti-Catholic organizations take up the matter and go to considerable trouble to "prove" Peter could not have been in Rome. Why? Because they think they can get mileage out of it. "If people conclude the Catholic Church is wrong on this historical point, they'll conclude it's wrong on the larger one, the supposed existence of the papacy." Such is the reasoning of some leading anti-Catholics.
The Charges in Brief
The case is stated perhaps most succinctly by Loraine Boettner in his best-known book, Roman Catholicism (117): "The remarkable thing, however, about Peter's alleged bishopric in Rome is that the New Testament has not one word to say about it. The word Rome occurs only nine times in the Bible [actually, ten times in the Old Testament and ten times in the New], and never is Peter mentioned in connection with it. There is no allusion to Rome in either of his epistles. Paul's journey to the city is recorded in great detail (Acts 27 and 28). There is in fact no New Testament evidence, nor any historical proof of any kind, that Peter ever was in Rome. All rests on legend."
Admittedly, the Bible nowhere explicitly says Peter was in Rome; but, on the other hand, it doesn't say he wasn't. In fact, very little is said about where he, or any of the apostles other than Paul, went in the years after the Ascension. For the most part, we have to rely on books other than the New Testament for information about what happened to the apostles in later years. Boettner is wrong to dismiss these early documents as conveyors of mere "legend." They are genuine historical evidence, as every professional historian recognizes.
What the Bible Says
Boettner is also wrong when he claims, "there is no allusion to Rome in either of [Peter's] epistles." There is, in the greeting at the end of the first epistle: "The Church here in Babylon, united with you by God's election, sends you her greeting, and so does my son, Mark" (1 Pet. 5:13, Knox). Babylon is a code word for Rome. It is used that way multiple times in works like the Sibylline Oracles (5:159f), the Apocalypse of Baruch (2:1), and 4 Esdras (3:1). Eusebius Pamphilius, in The Chronicle, composed about A.D. 303, noted that "It is said that Peter's first epistle, in which he makes mention of Mark, was composed at Rome itself; and that he himself indicates this, referring to the city figuratively as Babylon."
Consider now the other New Testament citations: "Another angel, a second, followed, saying, 'Fallen, fallen is Babylon the great, she who made all nations drink the wine of her impure passion'" (Rev. 14:8). "The great city was split into three parts, and the cities of the nations fell, and God remembered great Babylon, to make her drain the cup of the fury of his wrath" (Rev. 16:19). "[A]nd on her forehead was written a name of mystery: 'Babylon the great, mother of harlots and of earth's abominations'" (Rev. 17:5). "And he called out with a mighty voice, 'Fallen, fallen is Babylon the great'" (Rev. 18:2). "[T]hey will stand far off, in fear of her torment, and say, 'Alas! alas! thou great city, thou mighty city, Babylon! In one hour has thy judgment come'" (Rev. 18:10). "So shall Babylon the great city be thrown down with violence" (Rev. 18:21).
These references can't be to the one-time capital of the Babylonian empire. That Babylon had been reduced to an inconsequential village by the march of years, military defeat, and political subjugation; it was no longer a "great city." From the New Testament perspective, the only candidates for the "great city" mentioned in Revelation are Rome and Jerusalem.
"But there is no good reason for saying that 'Babylon' means 'Rome,'" insists Boettner. But there is, and the good reason is persecution. The authorities knew that Peter was a leader of the Church, and the Church, under Roman law, was considered organized atheism. Peter would do himself, not to mention those with him, no service by advertising his presence in the capital. Why encourage a manhunt? We also know that the apostles sometimes referred to cities under symbolic names (see Rev. 11:8).
But let us be generous and admit that it is easy for an opponent of Catholicism to think that Peter was never in Rome, at least if he bases his conclusion on the Bible alone. But restricting his inquiry to the Bible is something he should not do; external evidence has to be considered, too.
Early Christian Testimony
William A. Jurgens, in his three-volume The Faith of the Early Fathers, a masterly compendium that cites at length everything from the Didache to John Damascene, includes thirty references to this question, divided, in the index, about evenly between the statements that "Peter came to Rome and died there" and that "Peter established his See at Rome and made the bishop of Rome his successor in the primacy." A few examples must suffice, but they and other early references demonstrate that there can be no question that the universal—and very early—position was that Peter certainly did end up in the capital of the empire.
A Very Early Reference
Tertullian, in The Demurrer Against the Heretics (A.D. 200), noted of Rome, "How happy is that church . . . where Peter endured a passion like that of the Lord, where Paul was crowned in a death like John's [referring to John the Baptist, both he and Paul being beheaded]." Protestants admit Paul died in Rome, so the implication from Tertullian is that Peter also must have been there.
In the same book, Tertullian wrote that "this is the way in which the apostolic churches transmit their lists: like the church of the Smyrnaeans, which records that Polycarp was placed there by John; like the church of the Romans, where Clement was ordained by Peter." This Clement, known as Clement of Rome, later would be the fourth pope. Clement wrote his Letter to the Corinthians perhaps before the year 70, just a few years after Peter and Paul were killed; in it he made reference to Peter ending his life where Paul ended his.
In his Letter to the Romans (A.D. 110), Ignatius of Antioch remarked that he could not command the Roman Christians the way Peter and Paul once did, such a comment making sense only if Peter had been a leader, if not the leader, of the church in Rome.
Irenaeus, in Against Heresies (A.D. 190), said that Matthew wrote his Gospel "while Peter and Paul were evangelizing in Rome and laying the foundation of the Church." A few lines later he notes that Linus was named as Peter's successor, that is, the second pope, and that next in line were Anacletus (also known as Cletus), and then Clement of Rome.
Clement of Alexandria wrote at the turn of the third century. A fragment of his work Sketches is preserved in Eusebius of Caesarea's Ecclesiastical History, the first history of the Church. Clement wrote, "When Peter preached the word publicly at Rome, and declared the gospel by the Spirit, many who were present requested that Mark, who had been for a long time his follower and who remembered his sayings, should write down what had been proclaimed."
Lactantius, in a treatise called The Death of the Persecutors, written around 318, noted that "When Nero was already reigning [Nero reigned from 54–68], Peter came to Rome, where, in virtue of the performance of certain miracles which he worked by that power of God which had been given to him, he converted many to righteousness and established a firm and steadfast temple to God."
These citations could be multiplied. (Refer to Jurgens' books or to the Catholic Answers tract Peter's Roman Residency.) No ancient writer claimed Peter ended his life anywhere other than in Rome.
What Archaeology Proved
There is much archaeological evidence that Peter was at Rome, but Boettner, like other Fundamentalist apologists, must dismiss it, claiming that "exhaustive research by archaeologists has been made down through the centuries to find some inscription in the catacombs and other ruins of ancient places in Rome that would indicate Peter at least visited Rome. But the only things found which gave any promise at all were some bones of uncertain origin" (118).
Boettner saw Roman Catholicism through the presses in 1962. His original book and the revisions to it since then have failed to mention the results of the excavations under the high altar of St. Peter's Basilica. What Boettner casually dismissed as "some bones of uncertain origin" were the contents of a tomb on Vatican Hill that was covered with early inscriptions attesting to the fact that Peter's remains were inside.
After the original release of Boettner's book, evidence had mounted to the point that Pope Paul VI was able to announce officially something that had been discussed in archaeological literature for years: that the actual tomb of the first pope had been identified conclusively. The story of how all this was determined is discussed in John Evangelist Walsh's book, The Bones of St. Peter. It is enough to say here that the historical and scientific evidence is such that no one willing to look at the facts objectively can doubt that Peter was in Rome.
---
NIHIL OBSTAT: I have concluded that the materials
presented in this work are free of doctrinal or moral errors.
Bernadeane Carr, STL, Censor Librorum, August 10, 2004
IMPRIMATUR: In accord with 1983 CIC 827
permission to publish this work is hereby granted.
+Robert H. Brom, Bishop of San Diego, August 10, 2004